Examinations are not so bad as it seems because it is necessary for an efficient workflow. You cannot hire an Engineer to handle accounts on a daily basis. Therefore some intelligent ancestors laid the term 'EXAMINATION' upon the masses to diversify talent, hard work, and efficiency. One such examination is the certificate of proficiency in English for which we have several exams. Cambridge English Proficiency Exam is one such exam. It measures English abilities across 2,700 centers all over the world. It is conducted by the University of Cambridge ESOL Examinations. The test takes place, matching the level to that of a native speaker.
Candidacy
Students looking forward to pursuing their studies can have the upper hand by taking this exam to prove their worth. However, anybody can apply for this examination as per the suggested guidelines. CPE scores can help resolve some visa-related problems based on linguistic matters. CPE is one of the most accepted Certifications worldwide, with many universities admitting students from foreign domains based on this.
Examination Pattern
The examination is structured in four parts – Reading, Writing, Speaking and Listening.
PART 1 – Reading
In this section vocabularies, grammar, and reading comprehension are put to test . There are seven sub-sections holding 40 percent of weight age. Multiple choice, Fill in the blanks and matching questions are structured in around 53 questions and about 2,500- 3,000 words to  read during this segment. The contents are taken from fiction, non-fictions, journals, magazines, newspapers, manuals, Internet and many more.
TIME ALLOTTED- 1 HOUR AND 30 MINUTES ( 90 MINUTES).
PART 2 – Writing
The segment is organized to test the writing skills of the candidates. The section holds 20 percent of the weightage of total marks. It is divided into two subsections.  Writing summaries and reviewing essays will be scrutinized in this portion to assess the writing skills of the applicants. They will be asked to give their opinions as well. The applicants will have the right to choose between 5 given texts. Report writing is also a part of that.
TIME ALLOTTED – 90 minutes (1 HOUR AND 30 MINUTES)
PART 3 – Listening
To test variants of accents and clarity of words, this section or segment is conducted. Applicants are made to hear various recordings which are played twice to avoid confusion. 30 Questions are asked which are divided into 4 sections with a weight-age of 20 percent of the total marks. The recordings may be of speeches, radio shows, interviews, and so forth. The students hear the recording and answer questions based on that.
TIME ALLOTTED – 40 MINUTES.
PART 4 – Speaking
Communication skills being the most important part of human nature are also put to test just like the above-mentioned segment. These are conducted based on the schedule of the candidate's center. This segment can take place on another day as per the schedule of the center. Speaking skills are put to test in this and applicants may be put into pairs or one on one communication with the Examiner is held. It holds 20 percent weightage.
Application Procedure
Candidates can apply online but they can be allowed to have an online examination in dire situations such as a world pandemic. They also can directly apply for the exam by finding the nearest test center and registering there. For Indian students, the fee for the examination is ₹ 6,700.
Score System
Candidates receive STATEMENT OF RESULTS and those successful will also receive a CERTIFICATE. The scale of score is 200 – 230. A successful attempt means the mastery of the English language to an exceptional level.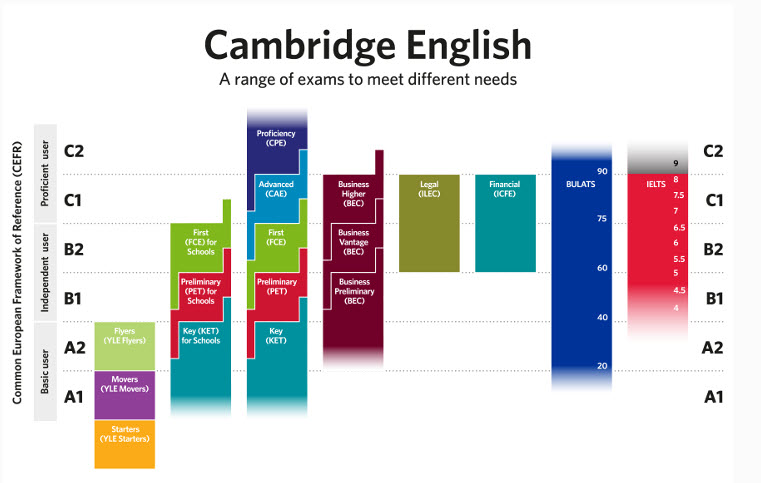 General Reasons To Apply
A CPE or C2 Proficiency qualification shows:
-The certified individual can study demanding subjects at higher level language
-He/she can communicate in English with ease and can negotiate with anyone as per requirements.
-He/she can produce views and opinions on complex issues and topics
-He/she will be able to understand complicated writing texts and can rewrite in easy words.
-Applicants can have proper details by contacting the British Council, New Delhi through the phone number or mailing at [email protected].
Acceptance
C2 Proficiency shows language proficiency at Level C2 of the Common European Framework of Reference For Languages (CEFR).
Employers can base their judgments to select an efficient employee for their organization on this Certifications as it shows their abilities and talents. As a world renowned qualification , the below mentioned universities accept this qualification in their admission processes-
-Australian National University, Australia
-University of Toronto, Canada
-Ecole Nationale d'Administration, France
-Ludwig-Maximillians Universität München, Germany
-City University of Hong Kong, Hong Kong
-Università Roma Tre, Italy
-University of Tokyo, Japan
-Universiteit Utrecht, Netherlands
-Plekhanov Russian University of Economics, Russia
-Universidad Carlos III de Madrid, Spain
-Federal Institute of Technology , Zurich
-University of Cambridge, United Kingdom
-Harvard University, United States Of America.
Just like the Scholastic Assessment Test (SAT), CPE also are worldwide recognized certifications for students who want to have higher chances during admission processes in various universities of the world. This improves their chance of getting selected. Generally students wanting to pursue PHD or Postgraduate courses apply for this exam. Moreover it allows to have a command over the English language which is one of the most important languages in the world.
This was all about Cambridge English Proficiency Exam.