These are the top colleges in India for Electronics and Instrumentation branch-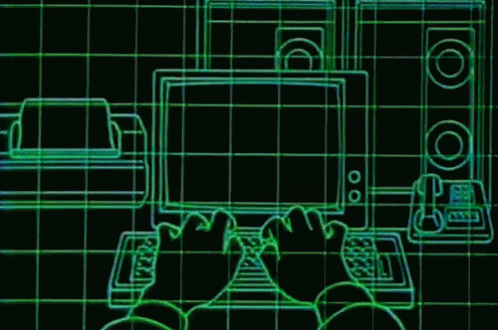 Manipal Institute of Technology, Manipal-
The major belief that the college carries is to provide the principle of sensing, acquisition, the process of monitoring, and defining physical parameters.
The college has certain salient features which are provided within the campus. Department of Electronics and Instrumentation provides a center for Lab VIEW Academy and Cyber-Physical System. While studying from this college, the student can gain an opportunity to study abroad for higher studies in the allied field from the universities.
Entrance test for admission-
Manipal Entrance Test (MET)
Department Test (DT)
Manipal Entrance Test (MET) + Department test (DT)
National Entrance Tests
College of Engineering, Pune-
COEP is an autonomous engineering institute, which was established in 1854.
The admission is held through the CET exam that is also known as MHT-CET or Common Entrance Test.
The Department of Instrumentation and Control department started in the year 1965 with the help of the Central Government. The programs that are offered by the university that are undergraduate and postgraduate are accredited by National Board of Accreditation (NBA). The department believes in applied knowledge in the field of Industrial Automation, Process Systems Engineering, and Biomedical Instrumentation. The department also gives full support in building the student for industrial level challenges.
Dayananda Sagar College of Engineering, Bangalore-
The college is the private autonomist engineering college which was established in 1970.
This college provides 160 undergraduate programs, 16 postgraduate programs, and 21 research centers offering M.Sc. /Ph.D. Degree.
The admission for BE program is through the entrance test, Common Entrance Test (CET) held by Karnataka Government.
The department of electronics and instrumentation provides knowledge-oriented for control and automation to develop the industrial control system, also acquire the concepts of embedded systems and how to apply them in industry. With this, the student can get the ability to design an instrumentation system to solve real-time situations.
SRM Institute of Science and Technology, Chennai-
It is a deemed university located in Kattankulathur, Chengalpattu,  Tamil Nadu India near Chennai.
It conducts its admission test known as SRM Joint Engineering Entrance Examination (SRMJEE). This exam is held every year in April and can be taken only via online application.
The department of Electronics and Instrumentation carries a mission of having a professional environment to make a greater contribution to the advancement of technology. It also provides world-class teaching resources and laboratory facilities. The research and development held for the benefit of the global community.
RV College of Engineering, Bangalore-
It is a private co-educational college located in Bangalore, Karnataka. It was established in 1963 holding 16 departments for engineering, one for architecture and masters of computer applications.
The candidates willing to get admission for undergraduate courses can obtain either by Karnataka Common Entrance Test, or the COMED-K test. The students who are admitted under management quota don't need to place their merit while the selection process.
The department of electronics and instrumentation was established in 1981 with an intake of 40 students, while currently in taking 60 students. Instrumentation Technology was later called, "Electronics and Instrumentation Engineering" in 2014.
The department is also run a Post-graduation program for BioMedical Signal Processing and Instrumentation.
Vellore Institute of Technology, Vellore-
VIT is a private university, founded in 1984 which offers 20 undergraduate, 34 postgraduates programs.
It takes admission through its engineering entrance exam known as the Vellore Institute of Technology Engineering Entrance Examination (VITEEE). It is held every year in April and May.
The department if the EI branch believes in innovation and new research. They teach for automation instrumentation to biomedical instrumentation
BMS College of Engineering, Bangalore-
It is an autonomous engineering college situated in Bangalore, India. It was started in 1946.
A candidate who has passed 12th with a minimum of 45% marks is eligible for admission. The candidate must clear the entrance exam i.e. KEA/COMED-K.
The department of Electronics and Instrumentation was started in 1991. Currently the program intake of 60 students. PCB design labs, process control loops, and PLC applications.
And many more technical oriented projects are implemented which allow the students to participate in the national level, publication in journals.
BITS Pilani- Hyderabad Campus, Hyderabad-
It is one of the premier technical and science institutes of higher learning in India. It was established in 2008. BIT is a pool of new talent and innovation.
It supports a student by building a new career path in interesting fields they want to pursue.
The candidate can secure admission by clearing the all-India Entrance Examination that is the BITSAT Admission test (BITSAT). They also carry the policy of accepting international students based on performance in the SAT, which includes Physics, Chemistry, and Math subjects followed by an interview.
The Electronics and Instrumentation branch provides the platform to the students to get encouraged and get rewarded with every successful step they held in the future. They get keen knowledge of software-based studies and can obtain higher studies in Bio-medical instrumentation and other automation based software.
At last, Engineering gives birth to innovation and makes our life more sustainable, and if you enjoy this branch you will know the better meaning of "Experiments and innovations".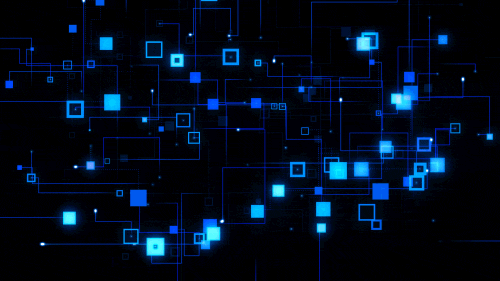 Also read,
Things you might not know about College and Universities(Opens in a new browser tab)
10 Courses on edx for working professionals(Opens in a new browser tab)