The UNITED STATES OF AMERICA is said to have the best education system. The USA has a literacy rate of 86%. The US education system is considered to be the best because it provides flexibility to students. The system allows students to choose subjects as per their interest. Education in the United States is provided in public, private, and home schools. State governments set overall educational standards and standardized tests for K-12 public school systems and supervise, usually through state colleges, and universities. The funding comes from state and local governments. Private schools are generally free to determine their curriculum and staffing policies. The system considers extracurricular activities vital for students' overall development and gives weight to sports and other activities apart from the main subjects. Even many colleges & universities offer flexible schedules to students for their convenience and use the latest technology for teaching. The united states spend more per student than any other country.
Here's a video on Education and life in the USA
K-12 stands for ' Kindergarten to 12th grade'. The K-12 usually starts at the age of 5years and ends at 18 years. It aims at providing holistic development to the students, increase communication skills and positive interaction among peers. Formal education in the U.S. is divided into several distinct educational stages. Most children enter the public education system around ages five or six. Children are assigned to year groups known as grades. The American school year traditionally begins at the end of August or early in September and reaches the end of each school year in late May or early June.
THE DIFFERENT STAGES IN U.S. EDUCATION SYSTEM ARE
ELEMENTARY SCHOOL
MIDDLE SCHOOL
HIGH SCHOOL
POST-SECONDARY
ELEMENTARY SCHOOL (K-5)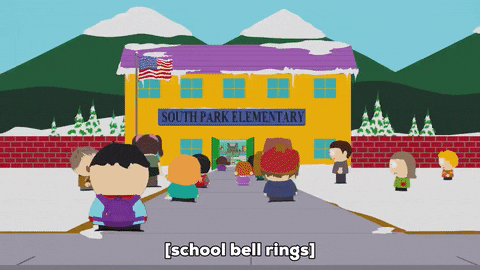 Elementary schooling starts from kindergarten up-till class 5th. Basic subjects are taught in elementary school, and students often remain in one classroom throughout the school day, except for specialized programs.n general, a student learns basic mathematics, English proficiency, and fundamentals of other subjects.
MIDDLE SCHOOL(6-8)
After elementary school, students proceed to junior high school (also called middle school), where they usually move from class to class each period, with a new teacher and a new mixture of students in every class. Students can select from a wide range of academic classes and elective classes.
HIGH SCHOOL(9-12)
In High School, students in their first year(9th) are called freshman, in their second year (10th) sophomore, in their third-year junior (11th), and their last and fourth year (12th)senior. There is an even greater variety of subjects than before. Students generally stay in the classroom an average of 7.5 hours and must earn a certain number of credits to graduate and be awarded a High School Diploma – there is no final examination like in many other countries.
POST-SECONDARY( COLLEGE)
Only with a high school diploma students can enroll in post-secondary education. Post-secondary education starts at the age of 18. POST- SECONDARY is further divided into three levels as:-
UNDERGRADUATE (Age18-22)
Here's a video on 8 IVY LEAGUE Colleges in the USA
It typically takes about four years to earn a bachelor's degree. A very unique characteristic of the American higher education system is that you can change your major multiple times if you choose. It is extremely common for American students to switch majors at some point in their undergraduate studies. Often, students discover a different field that they excel in or enjoy. The American education system is very flexible.
GRADUATE IN PURSUIT OF A MASTER'S DEGREE. (Age 22+)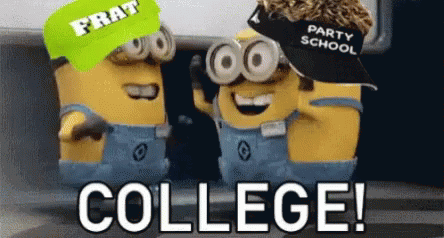 A college or university graduate with a bachelor's degree may want to seriously think about the graduate study to enter certain professions or advance their career. This degree is usually mandatory for higher-level positions in library science, engineering, behavioral health, and education. A graduate student is expected to prepare a long research paper called a "master's thesis" or complete a "master's project.
GRADUATE IN PURSUIT OF A DOCTORATE'S DEGREE.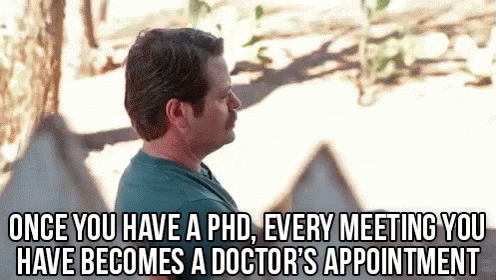 Many graduate schools consider the attainment of a master's degree the first step towards earning a Ph.D. (doctorate). It may take three years or more to earn a Ph.D. degree.
SOME OF THE BEST SCHOOLS AND COLLEGE
AUKAMM ELEMENTARY SCHOOL
MASON-RICE ELEMENTARY SCHOOL
LITTLE HARBOR ELEMENTARY SCHOOL
FROST ELEMENTARY SCHOOL
MASSACHUSETTS INSTITUTE OF TECHNOLOGY
WILLIAMS COLLEGE
HARVARD UNIVERSITY
YALE UNIVERSITY
U.S, Education System includes SEX EDUCATION, CULTURAL RESPONSIVE CURRICULUM, GENDER-SENSITIVE CURRICULUM, LGBTQ -INCLUSIVE CURRICULUM, ABILITY INCLUSIVE CURRICULUM.
U.S. EDUCATION DURING THE PANDEMIC
The unexpected Coronavirus (COVID-19) has surely interrupted the ongoing studies. More than 50 states in the United States had shut down schools with the rest of the school semester being incomplete. But soon the schools started with their online classes adapting home-school style learning.
AN INVESTMENT IN EDUCATION ALWAYS PAYS THE BEST DIVIDENDS.
You may also like-
Top 10 US Companies who employs finance graduates