We all know what Obsessive Compulsion Disorder or OCD is right? We always tend to confuse perfectionism along with OCD and tend up cracking jokes on them. But do you know how severe OCD is or how difficult it could be for a person to cope up with OCD? Well, in this article I'm gonna share few most common myths and facts about OCD that we tend to hear a lot.
But as usual, just before starting, I would like to talk about the basics for readers who have no idea about what exactly OCD is.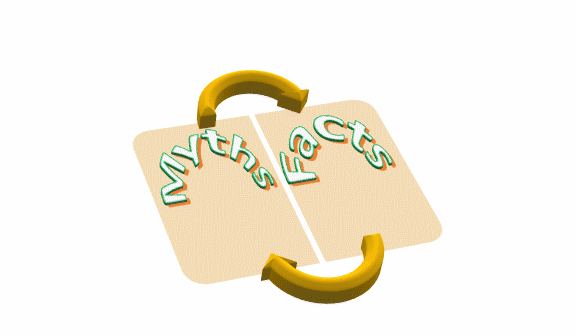 What exactly is OCD?
Obsessive-compulsive disorder is a disorder having excessive obsessions or overthinking that may provoke them to show repetitive behaviours or compulsions.
What causes OCD?
The actual cause of the obsessive-compulsive disorder is not known yet. But still, there are some theories which may give us an idea about the causes.
a. Obsessive Compulsion Disorder may be caused as a result of changes in natural chemical changes in our body or functioning of the brain.
b. Obsessive Compulsion Disorder may result from having any genetical component, but still, the role of specific genes in it is still unknown.
c. Obsessive fears and compulsive behaviours can also be caused by watching family members doing the same for a long period of time.
What are the symptoms of OCD?
Behaviour related issues include extreme compulsive behaviour, anxiety and nervousness, compulsive hoarding, severe alertness or hypervigilance, impulsiveness or not being able to control emotions (especially anger, sorrow and irritation), meaningless repetition of words, repetitive movements, behaviours maintaining patterns or something which is fixed, social isolation, and continuous repetition of words as well as their actions.
A. Mood related issues include depression, anxiety, negative instincts or apprehension, guilt, sudden panic attacks.
B. Psychological sufferings include depression, anxiety and certain fear factors.
C. Other symptoms or issues include: Disliking food or finding some disliking factor from it, nightmares, repeated extra and unwanted thoughts.
So now you know that it's not so simple as we say or the way we think right? It's quite difficult for people suffering from obsessive-compulsive disorder to tackle all these symptoms.
Now let's come to today's main topic which is basically about a few common myths and facts about OCD.
Myth – Obsessive compulsion disorder only happens to disciplined and perfectionist people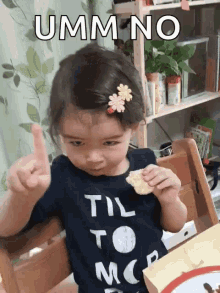 Fact – Well that's not a myth because people suffering from obsessive compulsion disorder actually have the fear of dirt, germs or any chaotic situation. A lot of people don't take this seriously and think that there's nothing such as obsessive compulsion disorder.
See it's good to be disciplined and be a perfectionist. But getting confused between a perfectionist and a person suffering from the obsessive-compulsive disorder is only because you lack proper education and knowledge regarding obsessive compulsion disorder. People often tend to think that people having obsessive compulsion disorder actually need to relax and not panic about such petty issues. Well, that's because you don't know how a person having OCD feels because you yourself have never suffered from this situation.
Myth – Obsessive compulsion disorder is a woman thing
Fact – See, people talk about logic nowadays and are knowledgeable enough to use the new scientific technologies nowadays but still end up believing these myths which basically have no logic. It's not at all true that only women have obsessive compulsion disorder, rather men, children or rather any human being irrespective of their age can suffer from OCD.
So if you see someone mocking a woman by saying that they have obsessive-compulsive disorder just for being a perfectionist then what you need to do is to educate them or ask them to educate themselves about the difference.
Myth – OCD has no treatment
Fact – Obviously, people who think that OCD isn't a disorder, it's probably obvious for them to believe that there's no treatment for something which doesn't exist.
But you see, there's lot more knowledge that you need to gain before believing something so strongly. Do you know what harm you are actually doing to people suffering from OCD? These statements passed by so-called mentally healthy people prevent them to seek help and become mentally healthy, as a result, they land up in depression.
So you see, how we are more responsible for making this disorder as a joke. We don't even think deeply about how this can actually affect those who are suffering from this disorder. So after reading this article you now know that what we are doing is not the right act. So from next time try to differentiate between perfectionism and having obsessive-compulsive disorder. If you see more symptoms in someone then please do consult any qualified doctor for treatment purpose. When you will come forward to help them, they may recover sooner.
Disclaimer – This article was only for knowledge purpose and by any means, I didn't want to hurt anyone's sentiments or emotions.
Also read:
4 Myths and Facts about Menstruation