IIM Ahmedabad
Indian Institute of Management, Ahmedabad comes under one of the best management schools in India and it is ranked under 10 top colleges list for providing best management program in India. Indian Institute of Management Ahmedabad is a public business school located in Ahmedabad, Gujarat, India. The school has been accorded the status of Institute of National Importance by Ministry of Human Resources, Government of India. Every student who, all are willing to start their higher studies in management field they all want to be a part of IIM Ahmedabad, every college of IIM is best for management programs in India.
Information about the college
The decade following independence in 1947 was witness to a surge of innovative ideas to build a fledgling independent nation into a model democratic state committed to growth with equity. The establishment of the Indian Institute of Management Ahmedabad (IIMA) was the outcome of one such innovative initiative. This makes the college different and attractive. Indian Institute of Management Ahmedabad was set up as an institution that would be managed by a Society, the IIMA Society, created under the Societies Act. The Institute was to be run by a Board of Governors, constituted by the IIMA Society; the Board would have representation from all the relevant constituencies so as to reflect the multifarious needs of a developing nation. IIMA was therefore conceived as a Board-managed institution, free from the exclusive control of any one constituency. Thus, operational freedom is an integral part of the DNA of IIMA.
Institution history
The building of an educational institution is often an act of faith and the expression of that faith is in a philosophy on the basis of which those who build such institutions act" (Ravi J. Matthai, first full-time Director, 1965-72). 'Vidya viniyogadvikasa'— 'development through the distribution or application of knowledge': this is the motto which has guided the Indian Institute of Management Ahmedabad (IIMA) since the time it is established in 1961 in Ahmedabad, Gujarat, India, enabling it to develop a reputation for excellence and leadership in management education. Created and nurtured as an institute of management and not just as a business school, IIMA has produced numerous leader-managers for the business and public sectors who, with their dreams, aspirations and vision, have shaped their organizational, economic and social contexts. In this education journey IIMA has been led by its commitment to:
Hosting faculty who have distinguished themselves as teachers, researchers, consultants and policy shapers, and are constantly in touch with the world of practice, developing innovative and appropriate curricula and pedagogy that are student-centered fostering research as a tool to extend the frontiers of knowledge, both applied and conceptual, creating management scholars—teachers and researchers. Establishing infrastructure of high quality
Strategic plan
This institute aims to continue to be recognized as a premier global management school operating at the frontiers of management education and practice while creating a progressive and sustainable impact on society. The Institute delivers on this vision through its focus on the following aspects:
Promoting excellence in scholarship by encouraging high-quality research, distinctive and impactful teaching, and meaningful contribution to knowledge-creation in a variety of disciplines,
Educating and nurturing leaders of institutions and entrepreneurial organizations and supporting them in their efforts to create high-quality talent and value.
Impacting the world of policy and practice through continuous engagement with alumni and prominent stakeholders, decision makers and leaders across the spectrum, including government, businesses and non-governmental enterprises.
IIMA supports its vision by placing emphasis on a high-performance work environment, supported by a culture of autonomy, creativity and collaboration amongst its faculty members, staff and students. As the Institute engages in its objectives, it will ensure that its research and teaching activities continue to address diverse areas which are of concern to varied sections of society.
It is ranked as top second institute for management studies in India and in world wide Worldwide, the Financial Times has ranked IIM Ahmedabad 21 in its Masters in Management ranking 2019 and 47 in its globe MBA ranking 2019. The QS globe 250 MBA rankings 2020 ranked it 40 in the world and 6th in Asia.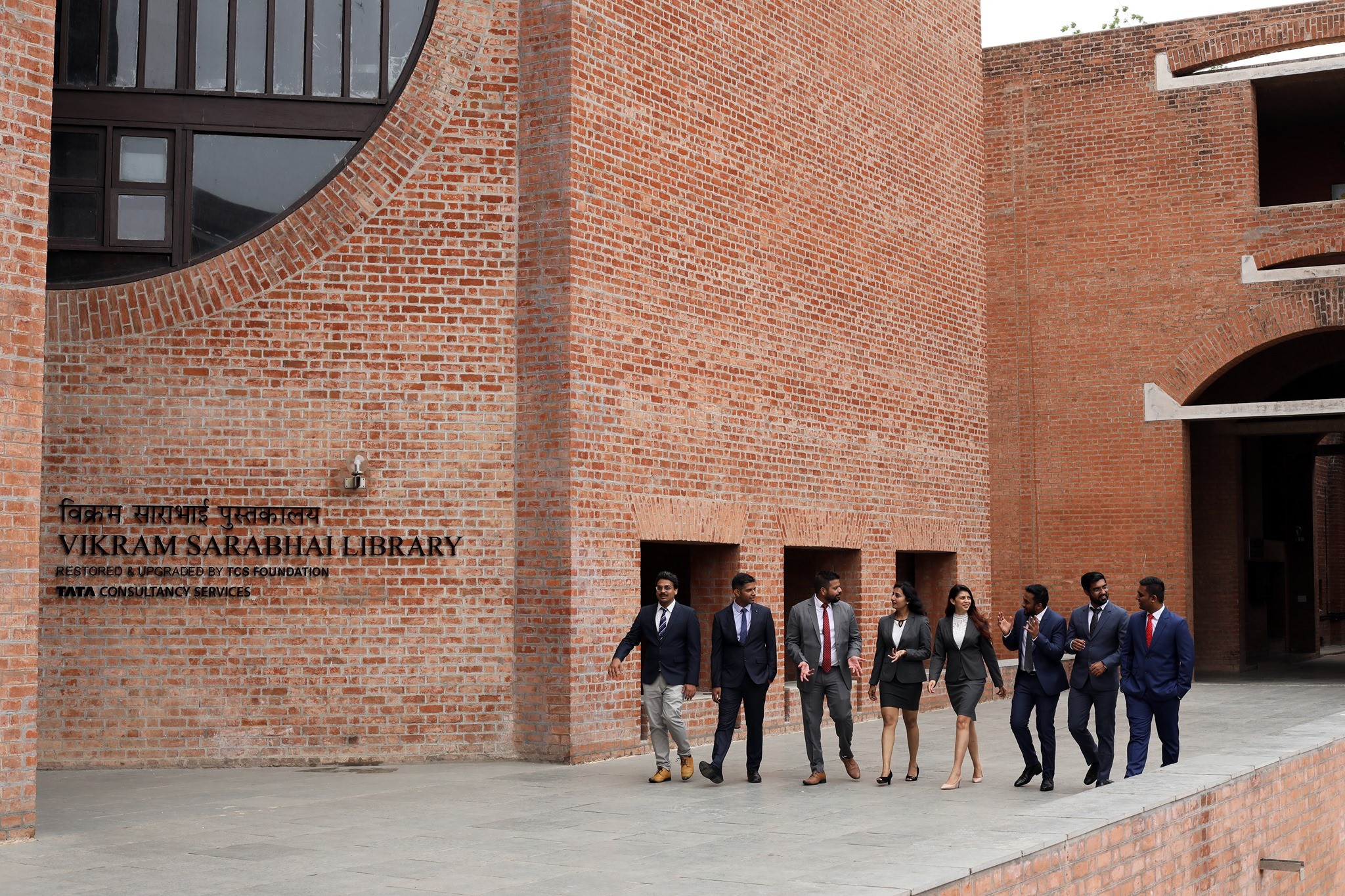 The programs provided by the institute
PhD.D. program in management
Two – years post graduate program in management
Two – years post graduate program in food and Agriculture – business management
One year full- time post graduate program in management for executives
Faculty development program
Armed force program
e Post graduate program
e Post graduate diploma in advance business analytics
Admission criteria
Their eligibility criteria says minimum of 2 years' work experience (preferably in the domain of business analytics); the experience criterion may be waived for candidates with exceptional academic qualifications.
Bachelor's degree holders with strong quantitative and analytical problem solving skills; and
A valid test score (GMAT/GRE/CAT/GATE or the e PGD-ABA qualifying-cum-aptitude test).
Entrance exams for admission they take
GMAT: Verbal (70th percentile and above), Quantitative (85th percentile and above)
GRE: Verbal (70th percentile and above), Quantitative (85th percentile and above)
CAT: Verbal (70th percentile and above), DILR (85th percentile and above), QA (85th percentile and above)
GATE: 90th percentile and above.
Program fees; university has mentioned is INR 10, 00, 000/-according to the total package of every program.
These are the several details regarding Indian Institute of Management Ahmedabad mentioned in this article almost every, information is provided for you in this article about Indian Institute of Management Ahmedabad. So the students who all are interested in being a part of this institute they all can apply for their admission and for gathering more details students must go and visit universities website.
You may also like-
Top 10 Marketing Management Colleges in India