If you want to know about the signs of a toxic relationship, you are in the right place. Relationship, the most beautiful thing for many people. The phase of life when your partner is everything for you. people tend to behave very much differently when they with their partner and when they are with others. The relationship matters to them the most and is a very important aspect of their life.
This beautiful thing can become the worst part of some people's life. All of us have heard the word "TOXIC RELATIONSHIP", have you ever thought about what it means and how people suffer from it ?? Let's have a look at it.
The people who prioritize love over every aspect of life like self-respect, personal space and much more tend to be in a toxic relationship. There are many types of toxic relationships but few of them are very common that have clear signs by which we can easily identify and try to rectify.
Signs by which you can identify if a relationship is toxic or not
Following are the signs to determine whether you are in a toxic relationship or not:
You start feeling bad all the time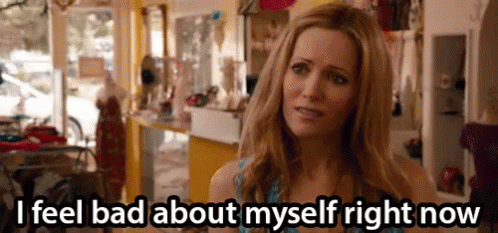 You and partner get affected by the things you both do outside of the relationship. You start to feel bad if you are not given proper importance. You start to feel empty and hollow inside and are not to sleep in peace due to constant thoughts of the relationship.
You both start to take the other for granted
You or your partner starts taking you for granted and all your efforts go in vain. You just don't fell to do the same efforts as you used to do earlier to keep the relationship going.
You stop giving time to each other
You just keep yourself busy and try to avoid each other. You don't feel to be together but just are there because you can't afford to get out of the relationship.
Your personal space is lost
Your partner tries to force his or her decision on you, you are not free to do anything without permission. When you need to constantly report your whereabouts, what you are doing, why you are doing and many such things. You can't live your life outside your relationship. Even your friends get separated from you as you can't give them enough time and respect what they need and are constantly with your partner or he or she tries to constantly interfere with your matters. Realize, that such relationship is really toxic and you need to move on.
What else?
When people start to keep the record of their partner's mistake so that they can interrogate them while an argument and have a stronger stand, but this leads to the distance in the relationship and many issues can occur due to which relationship suffers.
You are so much in love that you tend to ignore your partner's mistakes and just keep forgiving them to keep the relationship going and growing, but this does not happen. You tend to fall deeper and deeper into the trap from where it becomes difficult for you to come out.
When jealousy enters a relationship it slowly and steadily starts to deteriorate the bond and the bond eventually becomes weak. Jealousy is the most negative part of a relationship which ultimately destroys the relationship in one way or the other and it becomes more of a toxic relationship.
We stop thinking logically while we are in a relationship and tend to be much softer but we need to realize that when we are in a relationship, the efforts should be from both sides and one must feel secure with their partner.
Signs of positive relationship
You should feel happy when you are with your partner.
You both help each other to grow. You need to think for the betterment of each other and find out the ways in which you can help your partner to grow in their field and achieve more success when they are with you.
People should give equal importance to each other when they are in a relationship as it will help to flourish a good relationship.
Support each other in difficult times to make your partner confident to face any challenge.
Keep the jealousy factor out of the relationship to keep it healthy and successful.
Understand the situation through which your partner is going through and try to help them to find a solution.
You should be proud to have your partner in every possible way. When this happens, we tend eventually to feel good for each other and respect each other in every possible way.
Find solutions for the issues that arise in your relationship. Instead of just covering up the issues and mistakes, try to find solutions for it so that you are not pressurized and also makes your bond even stronger and be happier.
Now it's your choice whether you want to be in a positive or a toxic relationship. Keep a track of the actions and signs that lead to a toxic relationship and try to eliminate them. Work together in every possible aspect for the betterment of the relationship and grow together.
Also Read: