For some of us, Mathematics is a demanding subject with tricky and daunting problems. But for the passionate mathematics– lovers, it is easy as an apple pie and the most fascinating. If you belong to the latter category and is looking for the topmost premier institutes in India for pursuing your interest in Mathematics, this article is for you!
Also, we will take a look at the admission criteria, a course offered, and the fee at these institutions.
National Institute of Science Education and Research (NISER), Bhubaneswar
National Institute of Science Education and Research (NISER) an autonomous premier public institute which offers 5-year Integrated MSc course in Mathematics for XII passed students. Anyone with above 60% marks in class XII can attempt NEST – National Entrance Screening Test and the selection will be based on the rank list based on NEST marks and reservation criteria. Students get a stipend of Rs.5000 every month through INSPIRE Scholarship – Innovation in Science Pursuit for Inspired Research) during their studies in the residential campus. A contingency grant of Rs.20,000 is also provided for academic pursuits every year. The total fees for the whole 5 years (10 semesters) will be less than 1 lakh.
Official website: www.niser.ac.in
Indian Institute of Science (IISC), Bengaluru
Indian Institute of Science or IISC, public research university ranked as No.1 in India offers 4 yearlong BSc (Research) in Mathematics, Physics, Chemistry, Biology, Environmental Science and Material Science. Admission to IISC is the entrance- based. The aspiring candidates should secure above the cut off scores in either KVPY/ JEE Main/ NEET-UG. The departments deliver research opportunities in the pure and applied branches of Mathematics. IISC is an excellent choice to pursue mathematics – Outstanding library, reputed faculties and the good student-faculty ratio are the main features of the department. The total course fees will be around INR 75,000 for general category students.
Official website: www.iisc.sc.in
Birla Institute of Technology and Science (BITS), Ranchi, Jharkhand
Birla Institute of Technology and Science (BITS) one of the most prestigious private higher education institutes in India offers integrated MSc (4 years) programmes in Mathematics and Computing, without any intermediate BSc degree. The admission is conducted on the basis of test scores obtained by the students in BITSAT – BITS Admission Test. A minimum of 75% in 12th class is an eligibility criterion for attempting BITSAT. Almost 100% of students secured placements after their course at BITS. The total fees for the 4-year course will be around 15.65 lakhs.
Official website: www.bits-pilaniac.in
Indian Statistical Institute (ISI), Kolkata
Indian Statistical Institute is a public university recognized as Institute of national importance. ISI at Bangalore offers 3- year degree program in Mathematics (Honours). The programme includes basic courses in Mathematics, Probability, Statistics, Computing and Physics. For the selection of students, an entrance exam will be conducted. The applicant must have pursued 10+2 years of higher secondary education with Mathematics and English as core subjects. The entrance examination will include two papers. Based on the scores obtained in the ISI Admission Test, shortlisted candidates will be called for a personal interview. There are 50 total seats for this course at ISI. The students will receive a stipend of Rs.3000 per month and a contingency grant of Rs.3000. There is no fee for studying B.Math at ISI. The Rs.3600 paid at the time of admission will be refunded at the end of the course.
Official website: www.isical.ac.in
Chennai Mathematical Institute (CMI), Tamil Nadu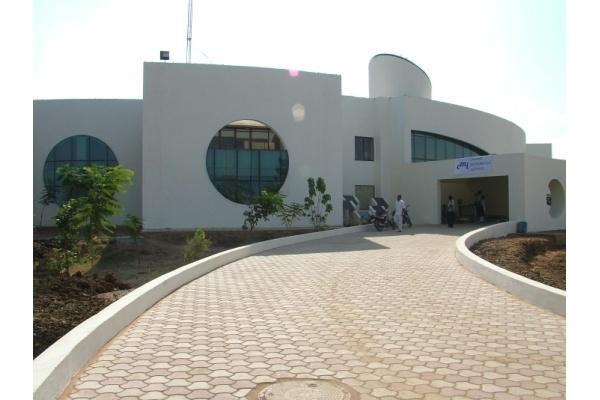 Chennai Mathematical Institute (CMI) is a centre of excellence for Teaching and Research. It offers a 3 year long Bachelors any of the two streams – Mathematics and Computer Science or Mathematics and Physics. 20 – 30 seats are offered for each stream. CMI has records of excellent placement and infrastructure. Selection is done on the basis of entrance test conducted by CMI and following the reservation norms by UGC. Students who have passed XII or any other equivalent exam can apply for the entrance exam. Students will receive a stipend of 5000 per month. The total fee for 3 years will be around 6 lakhs. CMI also offers MSc in 3 courses – Mathematics, Application of Mathematics and Computer Science. Admission for PG courses also requires to qualify the entrance examination.
Official Website: www.cmi.ac.in
Institute of Mathematics and Applications (IMAA), Bhubaneswar
Institute of Mathematics and Applications (IMAA), one of the reputed institutes in India offers 3 year- BSc in Mathematics and Computing Honours for XII passed out students. 30 is the maximum number of intake of students into the course each year. The candidate who has studied Mathematics in class 12 can appear for the entrance test conducted by IMAA. A stipend of Rs.2500 will be provided to the admitted students. The total fees for the 3-year study are around Rs.75,000.
Official website: www.iomaorissa.ac.in
Also Read:
Top 5 Medical Institutes in India 2020