Working professionals, sometimes, find it difficult to manage their working hours, let alone their not-at-work hours. And if you work overtime, at the end of the day you're tired as a log. The only time you have to yourself is while returning from office to your bed. Basically, you don't get enough time for yourself as well as to learn just one more business or technical skill to embellish on your resume. Or, well, you could download Coursera and get to work. Coursera is one of the largest online course providers with varying types of courses and specialization to ace. The courses involved in Coursera are so concise and well packed that you could definitely fit it in your working hours – a few modules a day and you're done. We dug through the app to extract some of the prominent Cousera courses.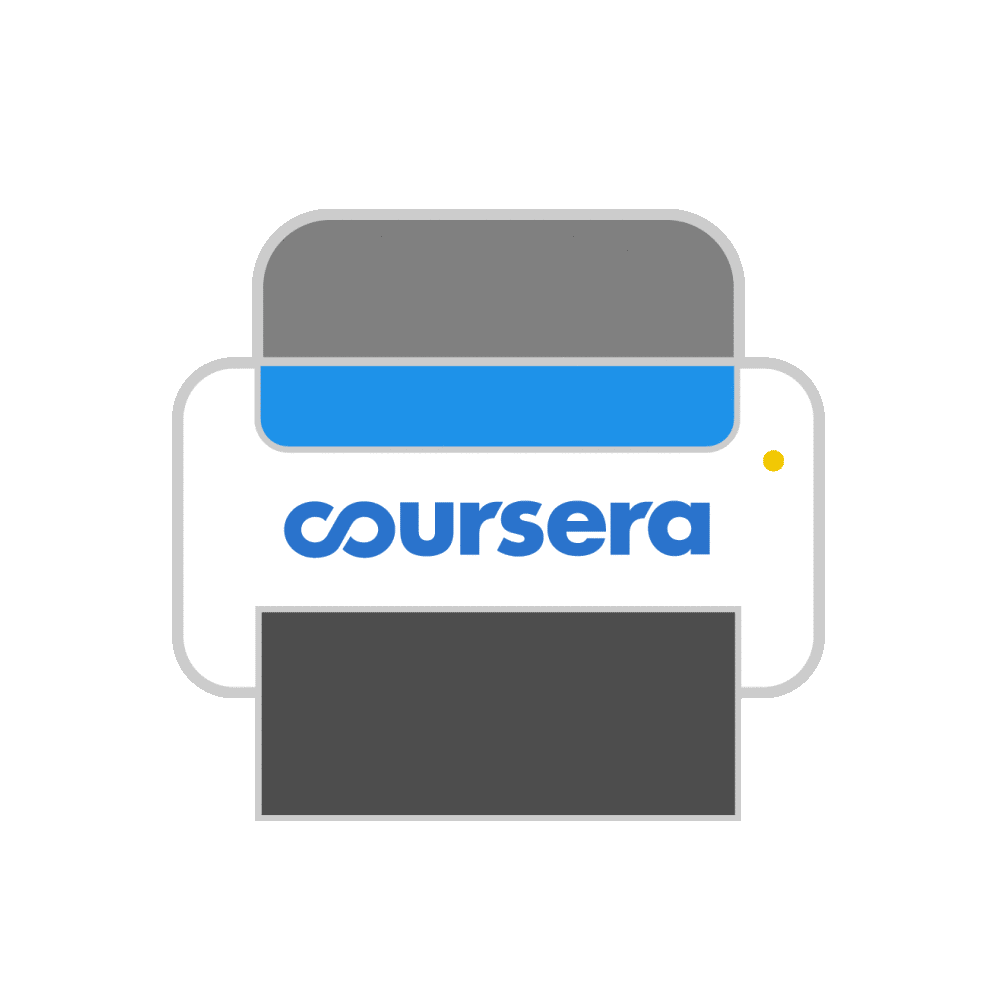 Successful Negotiations: Essential Strategies and skills
George Siedel, University of Michigan 
We negotiate with a vegetable vendor as well as with an estate agent (there are a lot many in between), hoping to strike the most satisfying contract with each one to save whatever bucks we could and also, to sleep a little happier that night. It only proves that negotiation is essential and must know how to make a deal. This course will also take you through 4 steps, plan; negotiate; close the deal; perform & evaluate. These would, definitely, equip you to up your negotiation game. Click here to visit to course.
AI for Everyone 
Andrew NG
Artificial Intelligence for Everyone, is one of the top most and popular courses offered by Coursera. As it claims, it is actually for everyone, be it technical as well as non technical working professional. It starts with the basics of AI and using AI in projects, using AI in your office and the place of AI in our society. 
Excel to MySQL: Analytic Techniques for Business 
Daniel Egger, Duke University 
There's no point in holding up massive databases if you don't analyse it for strategic benefits and understand the elements of your business more thoroughly. The course, Excel to MySQL, offers you to analyse your data using Excel, Tableau and MySQL to predict results and create mission boards and plans for your company. You could use these analysis while assessing risk and management for your company. click here to visit to course
Python for Everybody
Charles Russell Severence, University of Michigan 
Much like understanding AI, Coursera offers everyone to learn Python, be it a trained programmer or a layman. Although, its a beginner's level course, it equips the learner adequately to know its applications. Applications include from creating your own data structures to retrieving data, processing as well as its visualization.
Financial Markets
Robert Shiller, Yale
Financial markets are anything but stable. They're constantly changing and with it changing other factors. In such dynamic environments, its quite handy if you know the quirks and habits of these markets. The course of Financial Markets aids you to study financial wise leadership skills and opportunities, behavioural patterns and risk management and collectively apply this knowledge in real world. click here to visit to course.
Graphic Design
Multiple instructors, CaLartan
Graphic designing has become as essential for a company as any other thing. Its a new form of effective communication. The course has students learning and grasping primary skills into creating decent artworks. At the end of the course, students are left with the desire to learn the advanced form of the same course.
Viral Marketing & How to Craft Contagious Content
Jonah Berger, University of Pennsylvania 
All content creators and brands want one thing, spew viral and engaging content day after day. Although, its no easy feat because quality content requires more than a just a day to develop, there are, definitely, a few ways to achieve it. The course covers aspects like understanding the MVP of your idea, behavioural patterns of social influences, word of mouth and social networks.
Search Engine Optimization 
University of California 
Understanding and implementing SEO has becomes extremely necessary. To, organically as well as inorganically, push your content on the upper ranks of a search engine, constitutes SEO. You will learn about algorithms of search engines, especially, Google search, to fully optimize your content. It is one of the career building skills of digital marketing. Click here to visit to course.
Social Media Marketing 
Much like SEO, Social media marketing is an essential skill if you want to maintain and uplift your social media presence. The course provides up to date information as social media apps keep updating itself. This course include 2 clear objectives, that is, one to thoroughly learn the social analytics tools and the other to train to be a social influencer. Follow the course properly to achieve both objectives. 
Marketing in a Digital World
With the exponential rise of digital world, learning how to market digitally becomes very vital to sustain in the game. Marketing in a Digital world is also among the most popular course offered by Coursera.
Try to get your hands on as many mentioned course as working professional can and you won't regret it.