Contemporary working world is filled with restrictive myths around it and it is high time for us to move ahead from these limitations. The working world has its own defined culture and language, these ground rules are so defined that it even imposes a set of unrealistic demand on people. It is essential for us to do what feels convenient for us, and it is rather important to listen to our own needs and not others when we are making a decision for ourselves. Working culture can be very exploitative, it somehow knows all the ways to manipulate the minds of people- we need to be smart enough and ensure that we do not fall into this hoax for career.
There are many myths around the working world that is extremely out of touch with reality, these myths have been followed by people since quite a long time. That's why, it is essential that we pay attention to these limitations that are severely affecting our autonomy, our imaginations, options and free will. So, we are going to closely look at few of the myths that we still staunchly believe in and often feel scared to deviate from it.
Changing industries means lack of focus-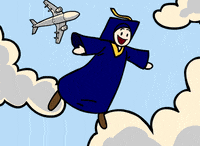 This is a very absurd myth thing that people tend to believe in; there are many options that we consider before changing industries, it can never be a reckless decision considering the fact that job is not easily available. We might change our job because of better opportunity and exposure, who would want to refuse a position that is better than their current one? Many people also change their job because of the location, your location impact your growth in many ways- you want to work in a place whose economy is booming, a cosmopolitan city is always a desired location we look for when we are hunting for jobs. Therefore, there is nothing wrong in looking for something better, we are working just to develop a successful career for us. Also, changing industries doesn't mean that we lack focus, it highlights our adaptability. We often also want to look for different industries because the one we are working for has an extremely toxic environment, and why shall we be loyal to something which is clearly jeopardizing our mental well-being and peace? It is always better to listen to our own heart and mind; we need a place that brings the best of us. That's why, there is nothing wrong in searching for jobs and keep shifting our jobs until we get the one that suits our best interests.
Leaving a Job is a sign of failure-
If we take into consideration the weeks and months it took us to find ourselves a job, we might be able to understand that leaving a Job is not that easy. People need to be more empathetic and understanding when someone tells them this news. Leaving a job is not a sign of failure; there are multiple reasons why people leave a job and it takes a lot of strength to do so. We might end up in a very exploitative work atmosphere, it makes no sense to work in an environment that is drying up our creativity juice. Similarly, it is a wise decision to move out of a job like that.
Many women are forced to leave their work by their family or in-laws, so who do we blame in this scenario? Why is it that the victim has to take the burden of someone else's restrictive mind-set? The myths associated with leaving a job really needs to be changed. We must understand that many of the time people are left with no other option, either they are in an extremely unhealthy place or they leave because of various external pressures.
Frequent career breaks show instability-
We need our own time to adjust with our own environment, moreover, taking a break is not a bad thing. The world expects too much of our engagement, and it is impossible to do so. Our first priority should always be ourselves, and we must take our own time to introspect and reflect on our career path and our life. Many of us are even figuring out what exactly we need to do in life, we keep searching for our passion until we truly find it. That's why, taking a break is not bad and it is a wise decision. You are allowing your mind and body to rejuvenate; you are taking your time to make the right decisions for yourself and you are reflecting upon your mistakes. This shows your resilience; people who comment that taking career breaks is a sign of instability have developed a root of toxicity, and it is very essential to stay away from those people.
Your life is yours and you cannot allow yourself to follow some unrealistic expectation imposed upon you. Take your own time, explore your options, travel as much as you can and surround yourself with wholesome people to grow yours career.