Biomedical Engineering mainly focuses on measuring, evaluating, and treating biological systems while using devices and mechanics to resolve them.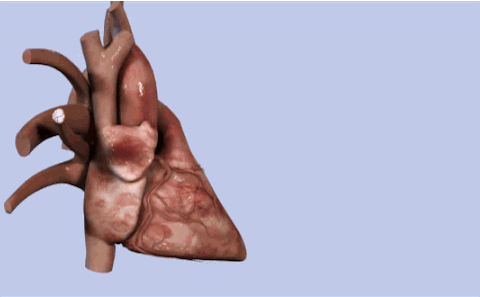 It is an upcoming cure for treating diseases and creating a bridge between the engineering and medical field. It is a revolutionary change in 15-20 years that supports the patients to get recover from the sickness.
If we try to correlate this stream with our daily workout, then the sensor-based smartphone and watches are capable of monitoring our heartbeat and blood pressure and are capable of tracking our daily routine, so all these are possible due to Biometrics which again a device developed by biomedical instrumentation.
Now, if we look upon the current usage of this field, and then these are the following platforms to be useful for.
Fitness Tracker
Biomedical Optics
Genetic Testing
Drug manufacturing/aiding machines
Agriculture
Botany
Now, what are the career paths you can precede in this particular field, i.e. biomedical engineering?
1. M.Tech from the Biomedical engineering branch is an option for getting further study and specialization in it.
There are three major monitoring fields in which biomedical engineers can step forward and seeks improvement. Firstly, healthcare diagnosis, monitoring, and therapy. Each field requires proper emanation through Biomedical Engineering programs. It also helps in combining the design and problem-solving skills in engineering and medicine. The course comprises of bioelectronics, biomaterials, biomechanics, bioinformatics, nano-biological sciences, and clinical engineering.
And M.Tech covers certain relative subjects under degree, namely Applied Mathematics for Electronics engineers, biomedical sensors and Instrumentation anatomy and Physiology, Biomechanics and Rehabilitation engineering.
The colleges which provide M.Tech in Biomedical Engineering are-
Indian Institute of Technology, IIT, Kharagpur
The M.Tech holders can apply for these particular employment areas-
Hospitals
Diagnostic Centers
Research and Development Centers
Manufacturing Companies
Quality Control and Testing Dept.
Marketing Departments
Teaching/Research Centre
M.Tech. Bio-Medical Engineering job types they can apply for-
Biomedical Officer
Packaging Engineer
Applied Mechanics Engineer
Engineering Technician
Research Assistant
Lecturer/Professor
Advance Course in M.Tech. Bio-Medical Engineering available is-
Ph.D. (Biomedical Engineering)
M.Sc. from Biomedical engineering branch-
The course is completed in 1-2 years in a regular mode. If the candidate pursued his/her course without thesis then the degree will be completed in 1 year and if the student chooses for thesis submission too then it will take 2 years of a regular period.
The eligibility criteria for the selection for M.Sc. in biomedical engineering branch are that the student must have completed their 12th with the subjects' mathematics, physics, chemistry, and biology. He/she should also have obtained 50% of aggregate in their Bachelor's degree.
While applying for M.Sc. the student must have good knowledge of communication skills and written skills. And, for better analysis, the candidate must have critical thinking about the situation.
Graduates from M.Sc. who have qualified from Biomedical engineering have many forms of future options that are surrounding medicine, diagnostic centers, Marketing, Research and development, and many more.
The colleges which provide a degree in M.Sc. Biomedical engineering is-
Indian Institute of Technology, IIT, Madras
Lovely Professional University, Punjab
MIT College of Engineering, Pune
Karpaga Vinyaga College of Engineering and Technology, Tamil Nadu
Banasthali Vidyapith, Rajasthan
Some of the entrance examinations held for M.Sc. in Biomedical Engineering are as follows:
JEE Advanced 2020- Indian Institute of Technology Joint Entrance Exam 2020
UPSEE 2020– Uttar Pradesh State Entrance Test
JCECE 2020– Jharkhand Common Entrance Competitive Exam
BCECE– Bihar Common Entrance Competitive Exam
The candidate can apply in this program both online as well as the offline basis.
The career aspect that can be achieved by completing the degree is project manager, project specialist, healthcare manager, packaging engineer, biomedical officer, and many more.
There are more specific job opportunities that one can pursue that are-
Manufacturing Engineer–
They are responsible for developing and designing medical products. They are also included in the manufacturing of medical instruments, imaging devices, prosthetics, etc.
Quality Engineer-
They carry the examining position where they examine medical products after being manufactured to check their standards and specifications. They also offer suggestions in modifications when necessary.
Software Engineer–
They focus on the creation and development of software programs that are used in medical applications. This software allows modifying and manipulating the data recorded by other medical devices.
Physician-
Lots of people can pursue a medical school after completing their degree in biomedical engineering which may further lead to be a doctor for diagnoses and treat illnesses.
I hope this blog may help you to clear certain doubts and also gather some new information.
Also read,
Colleges for Electronics and Instrumentation without JEE exam!(Opens in a new browser tab)
7 career tips to do astronomy after the 12th class(Opens in a new browser tab)