The IVY league is an American collegiate athletic conference comprising eight private universities within the Northeastern United States. The term league is often used beyond the sports context to discuss the elite colleges with connotations of educational excellence, selectivity in admissions, and social elitism. Its members are Brown University, Cornell University, Dartmouth College, Columbia University, Harvard University, the University of Pennsylvania, Princeton University, and Yale University. IVY Leauge colleges are reviewed as the most prestigious colleges. All eight universities are placed in the top 17 of the 2020 U.S. NEWS & WORLD REPORT NATIONAL UNIVERSITIES RANKING. These eight universities are known for academic excellence and promise exposure to a variety of career opportunities.
BROWN UNIVERSITY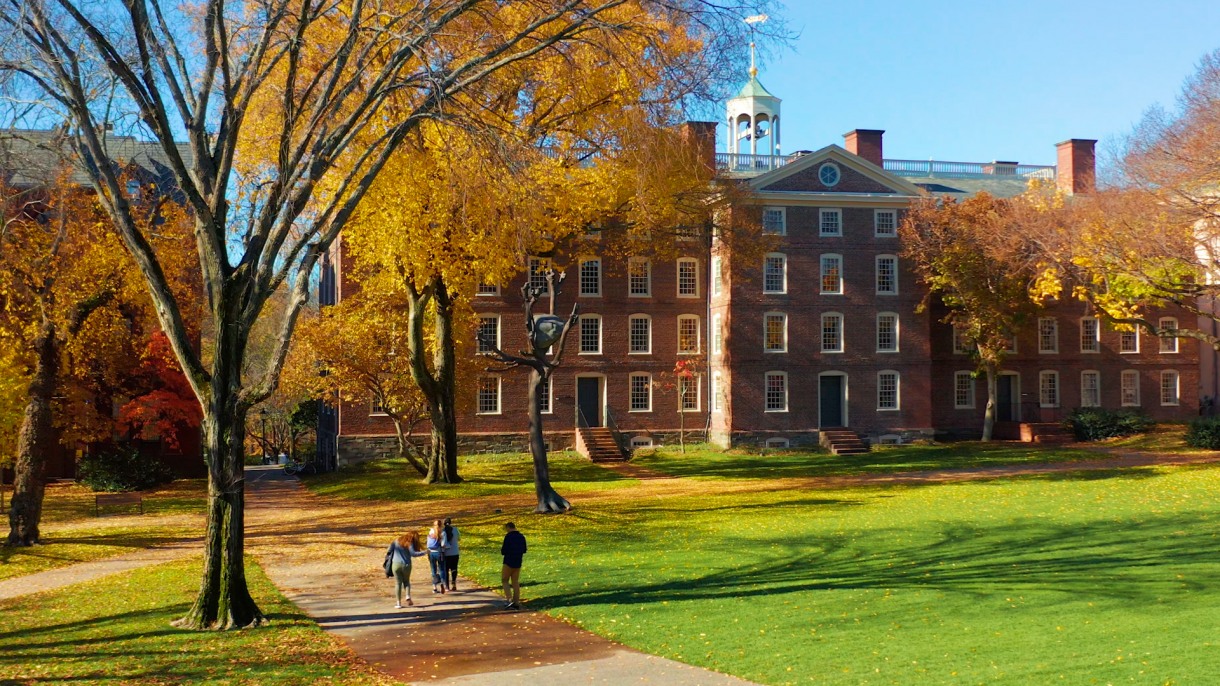 Brown University was established in the year 1764 with the motto 'IN GOD WE HOPE', BROWN UNIVERSITY is a private ivy league university, formerly known as Rhode Island College. Brown's main campus is located in the College Hill Historic District, Providence, Rhode Island. This private research institution embraces an open curriculum in permitting students to style a customized course of study while becoming creative thinkers and intellectual risk-takers. This open educational program for undergraduates comprises a rigorous multidisciplinary study in more than 80 concentrations. Its highly competitive program in liberal medical education allows students to complete an undergraduate degree and a medical degree in an exceedingly single eight-year program. Six libraries specialize in subjects like the sciences and music. The Brown University Library holds over 250 special collections, each home to rare primary research materials. Undergraduates have quite 500 clubs and organizations to settle on from, and every one first-year student continues to exist campus.
CORNELL UNIVERSITY
Cornell University was founded in 1865, Cornell University is a private ivy league university in Ithaca, NewYork. Cornell University features a mission to find, preserve and disseminate knowledge, promote creative work, and market culture of broad inquiry throughout and beyond the Cornell community. Cornell's two largest undergraduate colleges are the school of Arts and Sciences and therefore the College of Agriculture and Life Sciences. Graduate schools include the highly ranked Cornell SC Johnson College of Business, Weill Cornell Medical College, College of Engineering, and school of law. Cornell is additionally known for its top-ranked College of medical specialty and esteemed School of Hotel Administration. Cornell offers over 100 fields of study and has campuses in Ithaca, New York City, and Qatar.
DARTMOUTH COLLEGE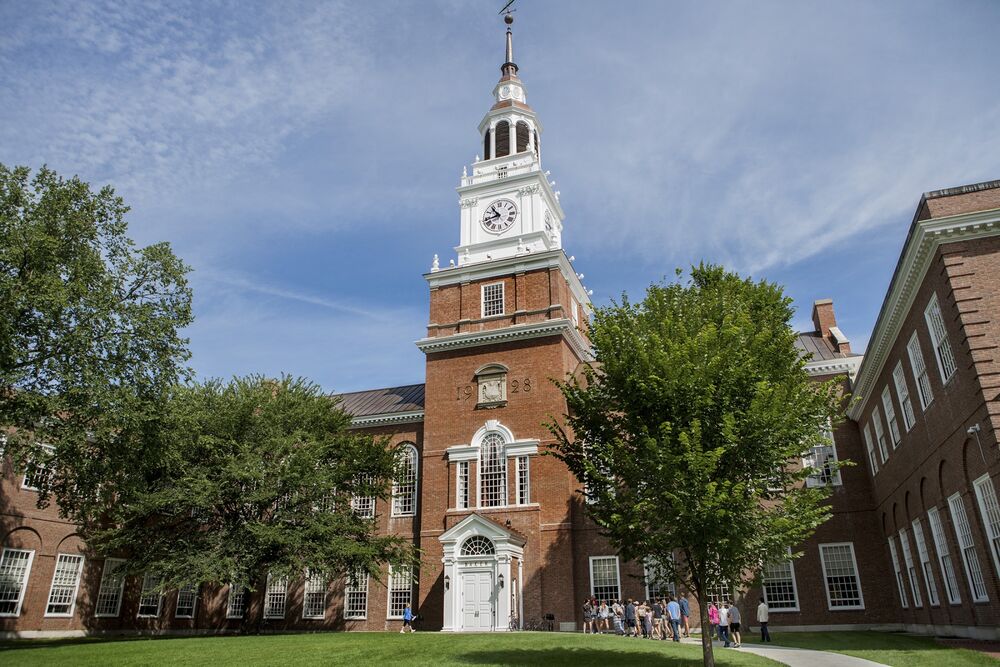 Dartmouth College was established in the year 1769 with the motto"A voice crying out in the wilderness", Dartmouth College is a private ivy league university in Hanover, New Hamisphere, United States. It is the ninth oldest institution of higher education in the United States. Following a liberal arts curriculum, the undergraduate degree in 40 departments and interdisciplinary programs in the humanities, social sciences, natural sciences, and engineering and enables students, to design specialized concentrations or engage in dual-degree programs. Dartmouth college is the birthplace of the programing language BASIC which led to further innovations.the school has over 50 research-focused centers, institutes, and groups in areas starting from medicine and therefore the arts to engineering and business. Over 50% of scholars study through off-campus programs for an immersive, global, and hands-on education that doesn't interrupt their academic plan.
COLUMBIA UNIVERSITY
Columbia University was established in 1754 as KING'S COLLEGE is now known as COLUMBIA UNIVERSITY. Columbia University is a private ivy league university in NewYork City. It is the oldest institution of higher education in NewYork. Columbia is the birthplace of the many significant technologies and platforms, including FM radio, the nation's oldest literary magazine, the primary black student advocacy group, and also the first college gay rights advocacy group. Columbia boasts one among the foremost diverse student bodies within the country and in 1953 was the primary university to enroll 1,000 international students. The university emphasizes research and teaching on global issues to make cross-cultural academic relationships. Columbia has nine global centers that make opportunities in research, scholarship, teaching, and repair round the world. Students can access many academic resources on campus, thousands of internships are offered through the middle for Career Education Columbia guarantees housing for up to four years, and quite 90% of undergraduates go on campus. The campus has appeared in many films, like the "Spider-Man" franchise, which has scenes filmed in Havemeyer Hall.
HARVARD UNIVERSITY
Harvard University was established in the year 1636 with the motto "TRUTH", Harvard University is a private ivy league university in Cambridge, Massachusetts. Harvard is the oldest institution of higher learning in the United States and among the most prestigious in the world. As a private research institution, Harvard has more than 100 research centers on campus. Students can access more than 445 extracurricular, co-curricular, and athletic organizations, in addition to academics. Harvard's extensive library system houses the oldest national collection and the largest private collection worldwide. Committed to sustainability, Harvard offers green living programs for undergraduates, graduates, and community members.
THE UNIVERSITY OF PENNSYLVANIA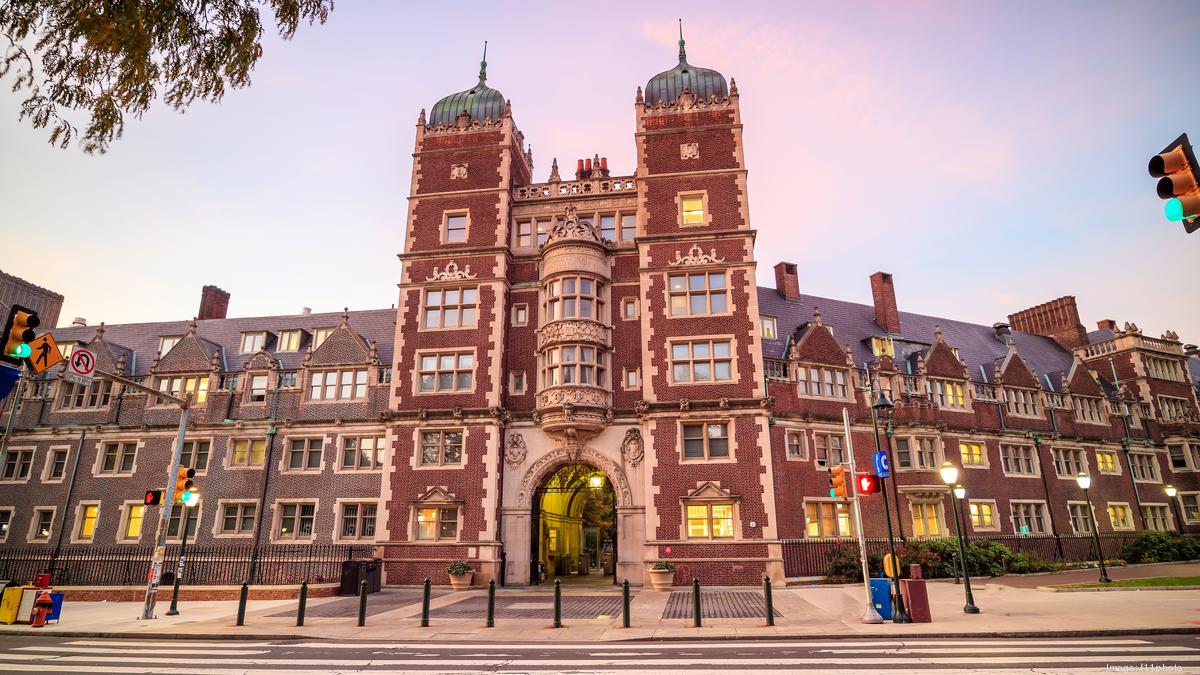 The University of Pennsylvania was established in 1740 with the motto"LAWS WITHOUT MORALS ARE USELESS", University of Pennsylvania is a private ivy league University in Philadelphia. Pennsylvania has four undergraduate schools as well as twelve graduate and professional schools. The university offers a mix of a world-class field of study coursework and pre-professional education. Penn has the foremost international students of all the Ivy League schools: Of the undergraduate and graduate population, 13% of scholars are international and are available from over 100 countries. Also, over 2,500 students annually participate in international study programs offered in additional than 50 countries worldwide. Pennsylvania has quite 300 student groups spanning political action efforts, humanities, sports clubs, and student publications.
PRINCETON UNIVERSITY
Princeton University was established in 1746 formerly known as College of New Jersey, with the motto "UNDER GOD'S POWER SHE FLOURISHES", Princeton University is a private ivy league university in Princeton, New Jersey. Princeton provides undergraduate and graduate degrees in the humanities, social sciences, natural sciences, and engineering. A world-renowned research university, Princeton is no. 1 in National Universities ranking. Princeton offers first-rate academic resources, from specialized libraries to state-of-the-art laboratories and even an art museum on campus. The foremost popular majors at university include social sciences; engineering; computer and data sciences and support services; biological and biomedical sciences; and public administration and welfare work professions. With a 5-to-1 student-faculty ratio, the university allows students to learn from small class sizes and one-on-one advising relationships.
YALE UNIVERSITY
Yale University was established in the year 1701 formerly as a Collegiate school, with the motto "LIGHT AND TRUTH", Yale University is a private ivy league university in New Heaven, Connecticut. Yale University follows a liberal arts curriculum. Yale University is known for its drama and music programs at the well-regarded Yale School of Drama. additionally to Yale College and Yale School of Arts and Sciences, the university has 12 professional schools, including the country's top-ranked school of law and highly ranked schools of drugs, management, art, and nursing. Students can take advantage of worldwide learning opportunities, from studying abroad to embarking on international internships and directed research. The foremost popular majors at Yale include social sciences, biological and biomedical sciences, history, mathematics and statistics, and engineering. The university claims many firsts for instance, it had been the primary university within the U.S. to award doctoral degrees.
RELATED: Top 10 Medical colleges in the USA