Man of wisdom…Ratan Tata
"Take the stones people throw at you and use them to bulid a monument" .These golden words are said by one such person who has been inspiring thousands of people with his struggle and noble deeds and that person is Ratan Tata, who is the chairman emeritus of Tata sons.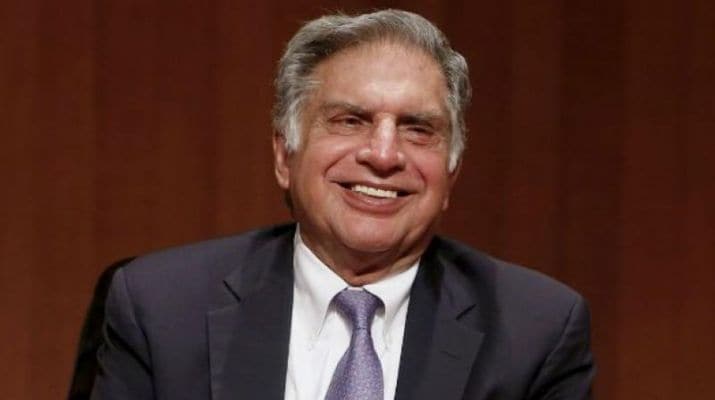 Ratan naval Tata is an Indian industrialist, philanthropist and a former chairman of Tata sons. He is the recipient of two of the highest civilian awards of India, the Padma vibhushan and the Padma Bhushan. During Ratan Tata chairmanship of 21 years, revenues grew over 40 times and profit over 50 times.
even though I have not met him personally, by what I have heard I can definitely say that he is an epitome of how someone can be rich, powerful as well as humble at the same time.
How is he different? Why he is most trusted in the world?
there are numerous life incidents which prove why Ratan Tata is looked at with so much reverence and why he is different from other billionaires out there.
he used to work as a blue collar employees for his own company at Tata Steel and this to after declining to work with IBM in New York. He even handed blast furnaces and shoveled limestone and then moved on to managerial positions in the company because of his sharp acumen and insightful ideas.
Whenever he is riding alone, he sits with his driver and not in his backseat. But many a time, when the driver is not available, he just drives himself.
He even traveled economy. Wonder if other business big wigs out there can do this or if our MLAs and MPs with their bloated egos can travel economic class?
He is started an annual contest to reward the best failed idea in the company. The objective behind this was to encourage employees to think of Innovative ideas so that that company keeps evolving all the time.
Let's look at Ratan Tata not just as a successful business leader but an Ideal role model for his responsible, authentic and ethical values. People asked what you are so crazy about his ideas and why he's your inspiration. After doing all this can someone is still remain and touched by his dazzling light. His compassion for you human beings as well as his success as a businessman is what made him my role model.
Golden words that melt my heart.
Hey faith in yourself: if I don't believe in taking right decisions, I take decisions and then make them right
Adopt a wider vision: if you want to walk fast work alone, but if you want to walk far,walk together.
Be humble 
never look back and repent: there are many things that if I have to relive, maybe I will do it another way but I would not like to look back and think what I have not been able to.
But the most core factor that made mr. mistr Ratan Tata and Tata group to become one of the most trusted group worldwide is his business a text and philanthropy. Never give up on your values a company runs on principles and not on personalities. principles are in violable even by the person who has created them. Mr.ratan Tata and Tata group had some core values on which they never gave. Public Safety and Welfare is one of their core course values which they always followed. Tata is a supporter of education medicine and rular development and considered a leading philanthropist in India.
Enough is written and known but when it comes to business success with mesmerizing personality only one name is glorified…Tata