If you want to know about online training courses, you are in the right place. Everyone has done something thing or the other in this lockdown. Many of them showed their hidden talents whereas others tried to make use of this time in learning something new.
Online courses have become really popular during this lockdown. People got engaged in various online courses which seem to be productive for the future. So here are some courses that were chosen by the people to a large extent.
Digital Marketing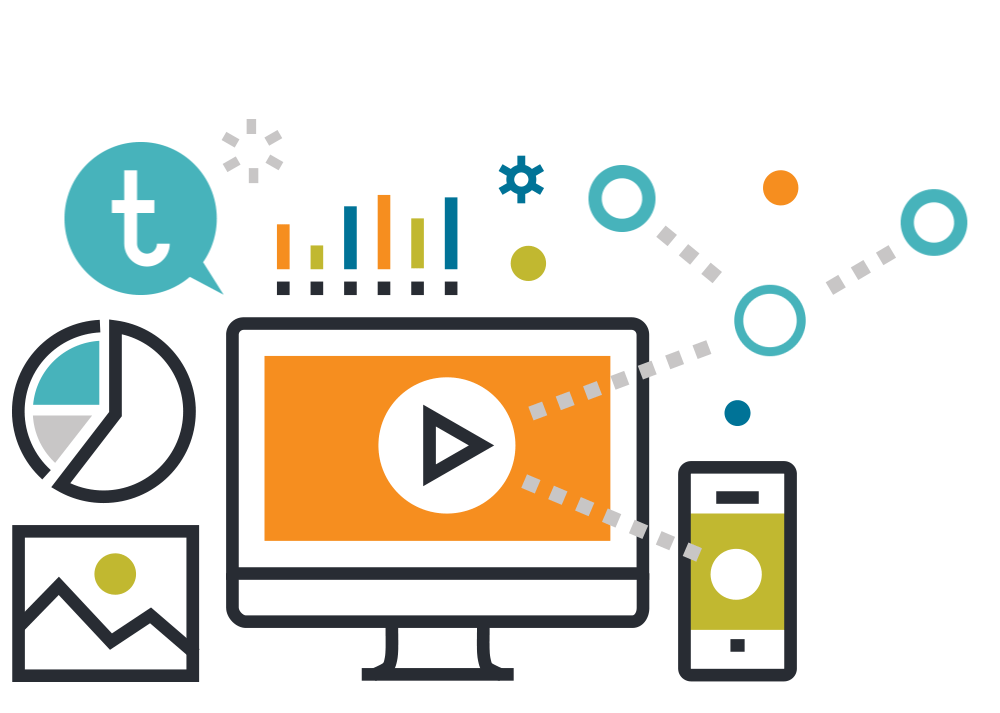 It has become the most viewed and most taken up course during this lockdown period. It involves learning the skill of advertisement and pitching about the business on the online platform and getting in touch with a huge audience. It is one of the top online training courses taken up by students.
This helps to expand the business up to a large extent and gain profit percentage at a good level.
As for the future of digital marketing, we can expect to see a continued increase in the variety of wearable devices available to consumers. Forbes also forecasts that social media will become increasingly conversational in the B2B space, video content will be refined for search engine optimization (SEO) purposes, and email marketing will become even more personalized.
Data Science
This course involves learning the basics of computer languages like JAVA, SQL, Python and also master those skills. It also involves courses like data management, data analytics, deep learning, business analytics, data mining, machine learning and much more.
By learning this skill a person can get a high proficiency job as a data analyst, data architect, data science experts, app developers, ethical hackers and much more. It is one of the top online training courses taken up by students.
Content writing
It deals with learning the basics of professional writing which may be used in business email writing, article writing, blog writing and creating useful content for the people. This course can enhance your writing skills by helping you learn even the smallest details of professional writing.
Language Course
Many people have an interest in learning new languages, for such people, these courses are very much beneficial. Students who want to study abroad, they need to learn the language of the country in which they wish to pursue their further career. It is one of the top online training courses taken up by students.
Personality Development
This online course can help a person to develop their personality in order to present themselves in a good way. It can help us to learn the skills that we may require during an interview or while giving a presentation or while pitching for a product. It can help us to become a presentable person while working.
Psychology
Many people have a keen interest in learning the psychological aspects of our brain. They are interested in learning how a certain person behaves in a certain manner. This course can help them to know basic human behaviour and also what causes a person to behave in a different manner. This course is very much popular in youth.
SAS Programming
It helps to learn the basics of statistics which may be helpful for Business administration. Students who plan to pursue an MBA as a career, should definitely try this and learn the required skills form this. It is one of the top online training courses taken up by students.
Basics of Business Administration
If you plan to set up your own business then you just try out this course. It will help you know about the aspects of a business administration.
Websites that provide online courses
Coursera
Coursera as a platform has developed to a great extent. It has tied up with various universities of the world to provide such online courses. It provided packages to various colleges so that the students of those colleges can pursue these courses and learn a new skill for free of cost. Due to this, students were able to make good use of their time and learn something productive. There are numerous courses on this platform to choose from.
AICTE (All India Council for Technical Education)
AICTE provided a platform for students to access free online courses.
Udemy
Udemy is similar to Coursera. Here you can personalize your courses.
Life Hack Fast Track Class
Life Hack Fast Track Class platform provides paid courses.
Stanford Online
This is the site of Stanford University. It provides unique courses.
There are many such sites which provide free as well as paid courses which are really beneficial for the students to learn the skills and technique which are going to be in demand in near future. Many students have already enrolled in such courses and are taking full benefit from it. One must definitely try these sites and these online courses.
In this fast-growing world, one must try to keep up their pace with the developments and always try to find something new to learn, as learning can help a person develop according to the growing world.
Think smart and learn smart.
Also Read: