If you want to know about natural ways to keep your eyes healthy, you are in the right place. Eyes are one of the most sensitive organs of our body. So don't you think that it's our duty to keep them naturally healthy?
Nowadays it's very common to have refractive errors, especially during this pandemic. But in most of the hospitals, you may not get treatment due to touchable acts in this covid time. But it's impossible to do anything when you can't see properly right. So today being a future optometrist, I'm gonna share few natural ways so that you can follow them up to improve your vision naturally.
Look, anything which is done naturally, needs a long term procedure and cannot happen in one day or week or month. But if we follow these natural ways then we might have refractive issues much later as compared to any other individual. So let's get started.
Diet
Diet plays a very important role to lead a healthy lifestyle. And when it comes to eyes, we should maintain a proper diet with foods which are rich in antioxidants, vitamins (specifically A and C). Fishes, green and leafy vegetables are a must.
Even, try to have one piece of Amla (Indian Gooseberry), it not only gives us more immunity but also gives us clear skin and improves our vision. One must eat lots of carrots to maintain having a good vision for a long time. This is one of the natural ways to keep your eyes healthy.
Exercises and eye movements  to relax eyes
There are a lot of exercises that can help you get instant relief from dry eye, headache, irritation, stress and strain instantly.
Blinking
Whenever your eyes feel very tired, irritated or it turns reddish, blink your eyes slowly. This prevents our eyes from getting dry by coating it with a layer of tear film along with every blink.
The 8 loop exercise
This exercise is one of the best exercises for eye relaxation but also depends on the power of imagination. What you need to do is that you need to imagine a huge eight of minimum 8 inches and move your eyes along with that imagined sketch, both clockwise and anticlockwise. This is one of the natural ways to keep your eyes healthy.
20-20-20 rule
Nowadays we tend to work a lot on laptops, pc, mobile in office as well as for personal use. In that case, our eyes go through a lot of stress and strain. As a result, to relax our eyes, we need to follow up a very interesting rule. This rule says that you need to take a break of 20 seconds per 20 minutes of work and focus on something which is situated at least 20 feet away. This not only helps to get rid of eye strain but also helps in keeping the eye health for the long term.
Eye massage
Gentle eye massage in circular motion and acupressure on the eyebrow part and the nasal section will help in getting relief from eye strain and also prevent from dry eye and irritation.
You may ask me that if eye exercises were so beneficial then why do we need to consult a doctor and not treat them naturally?
Well, the answer is that this long term procedure will keep your eyes healthy from a normal person who doesn't care about them. Not only that, if continued for the long term, it may reduce your refractive errors to some extent or totally. So you see, hard work definitely pays off. But the same ways, there are many ocular diseases which have no treatment other than deterioration of vision, in that case, if you try to keep your eyes healthy then the deterioration procedure may slow down.
Let's add one more point to this, every human being becomes presbyopic more or less after 40 years but if a person tries to keep their eyes naturally healthy then they may need their near vision glasses at around 50 years. So what I wanted to explain is that your eyes are something very precious that needs proper care. So value them before it's too late. This is one of the natural ways to keep your eyes healthy.
Sleep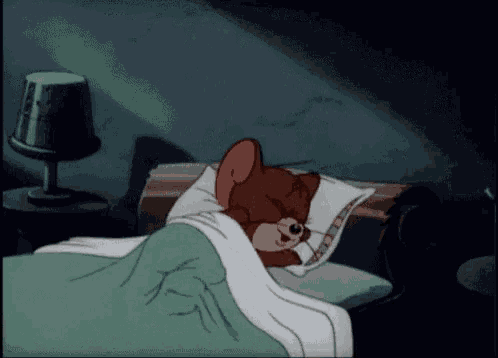 Okay, so now, let me tell you that not only the number of sleep matters to have a good and healthy eye but also we should have a proper sleep schedule. When you sleep in a proper schedule then your eyes get proper nourishment during the repair and healing time of the body. As a result, it not only removes tiredness and dry eye but also improves vision if continued for a long time. It also prevents dark circles (if you know what I mean). This is one of the natural ways to keep your eyes healthy.
Eye protection
Using eye protectors should be mandatory to keep your eyes healthy and prevent them from UV rays, dust, glare, extra strain, any sort of accident, pollution or anything. Though eye protectors like sunglasses, Anti-reflection coating glass, protective shields don't fall under the category of natural way, what I can say is that precautions should be always taken before something serious happens. At least we can use sunglasses whenever we step outside of our houses, right? This is one of the natural ways to keep your eyes healthy.
Also Read:
Top Methods To Ace An Examination