If you want to know how to deal with toxic people in your life, you are in the right place. No matter how long or how hard we try to forget our past and move on, or try to do something new and productive for ourselves, some people are always going to demotivate you and make you believe that you have no qualities. They will always try to pull you down. The more you try to ignore them, the more they try to initiate entry to your life. As a result, it becomes extremely pathetic for someone to deal with something like this, thereby landing up in depression and anxiety.
So, here I'll share a few ideas which may help you to gain self-control, in order to avoid such circumstances.
Priorities Matter
Life is too short to give priority to what everyone says (especially the negative comments). Not every comment should truly matter to you because not everyone is worth being a part of your life right? So start believing in yourself and stop believing in what they say. You can't change everyone's mentality, but you can always choose to ignore something said by someone who is just not worth your attention. This is how you deal with toxic people.
Remember one thing, the sooner and longer you believe you 'can', the easier you reach to achieve your goals.
Cut Off Toxic People From Life
Few people always have a tendency to become jealous when they see someone finally achieving their goals after a lot of hardships. They will try to mock you down by calling up your failures and wrong decisions taken in the past. This is also how you deal with toxic people.
Remember that no one is perfect, more or less everyone has a dreadful past but that should not control you to flourish in future. They just want you to fall in their trap and make you lose your track again. So never let their words affect you. What you need to do is to simply remove them out of the boundaries of your mind as soon as possible.
You should never prioritise something or someone that once broke you, if you give them a chance again, then they will again find ways to take your advantage, thereby ending up ruining your mental peace.
You Have Come A Long Way
Never forget the journey that you had to travel to get rid of these people having such toxic mentalities. No matter how miserable your life is right now, it's still better than going back to the same place where you don't belong. And never forget how peaceful your life is at present after you got rid of them. This is how you can deal with toxic people in your life.
So, the more you give them attention, the more you fall off from the stairs that will lead to your goals.
Going back to them is always going to be easier than moving on. But, life isn't always about choosing the shortcuts. They may often land you to wrong paths. It's not going to be an easy journey. But if it's going to be difficult for you then it's high time for you to realise that you are still investing your emotions in the wrong place.
Sometimes giving up on some habits that may lead you to your bad becomes a necessity.
It Was 'Just a Lesson'
Every lesson is important in life. If you don't experience every kind of lesson (be it good or bad), then you won't be capable enough to judge the rights and wrongs for yourself. So don't pause your life here, take them positively and simply move forward.
Always know that life has made you go through hard times in order to gift you a better time that you really deserve.
We always come up with a question that 'why us?' but if we start taking it another way then life's going to turn out to be a golden egg amongst some ordinary eggs. Almost all people give up and get into depression (I'm not comparing anyone's pain). So don't choose to stay ordinary. This is how you deal can with toxic people.
Being a golden egg is a choice and it totally depends on your ability to work hard in order to achieve what you want.
The Problem Lies Within
Lastly, what you need to understand is that no one can conquer your mind if you yourself don't let them in. So it's you who needs to understand the difference between allowing the rights and wrongs for your good. So think before you act. This is how you deal with toxic people.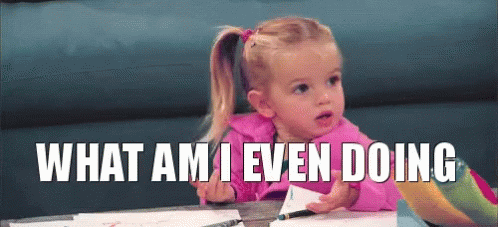 You are never going to achieve something if you are yourself confused regarding your decision. If you have moved on from a toxic bond and you still want to get back to the same place then you will always end up hurting yourself. It's true that things are not so easy as it's shown in videos or written on articles, but if you determine to hold on to the right things then it's just that easy.
If you could hold on to the wrong thing for so long then just imagine how your life would change when you start holding onto the right things by letting go the wrong ones.
You can do it and you definitely will.
These few ways may seem as lectures to you until you really try them. Trust me, once you try them and start living a peaceful life, there's no going back.
So all you need is tremendous determination and stubborn nature to keep on walking towards the right door. It may take time because good things do take time. In the entire journey, you will face a lot of hurdles, but those hurdles signify that you are very close to the door. So please have faith in yourself because your good time is coming soon.
Also Read:
3 Tips on How To Never be Jobless Again