Do you like fiddling with numbers?
Do you want your money to make more money on its own?
And, do stocks, trading, investments interest you? Then it is worth making a career in FINANCE.
Everybody claims to know about finance after watching The wolf of wall street but, do you really know what is FINANCE?
FINANCE
Finance may be a term for matters regarding the management, creation, and study of cash and investment. Specifically, it deals with the questions of how and why a person, company, or government acquires the money needed called capital within the company context and the way they spend or invest that money. It includes activities like investing, borrowing, lending, budgeting, saving, and forecasting. Finance is categorized as corporate finance, public finance, and personal finance.
PERSONAL FINANCE– It takes account of an individual's current financial position, developing plans for his/her requirements.
PUBLIC FINANCE– It comprises policies and ways in which the government pays for the various services it provides to the public.
CORPORATE FINANCE– It consists of financial activities required to run a company. Somewhat like personal finance except that it focuses on the company's needs and not personal needs.
It is rightly said that when you invest you are buying a day that you don't have to work. Finance has a lot to offer you. It offers you a diverse range of career opportunities for professionals as well as beginners. Finance is a very profitable and interesting field to know about.
Here's a video on Career opportunities in Finance
If you are looking to study further and make a career in finance then here are few career opportunities for you:-
FINANCIAL PLANNER
As a financial planner one can use his/her expertise to advise clients on trends in the stock market and help them manage or plan their finances. Determine clients' current income, expenses, insurance coverage, tax status, financial objectives, risk tolerance, and other information needed to develop a financial plan. Monitor market trends. This job requires excellent communication and listening skills, the capability to explain complex information simply, and clearly the ability to network and establish relationships with clients. A bachelor's degree in Commerce, Finance, Business Administration, or Economics is the minimum education requirement for financial managers, which can be followed up with a master's degree in the same subjects. The Certified Financial Planner (CFP) qualification is important to build a career in financial planning.
FINANCIAL ANALYST
As a securities analyst, one is accountable for analyzing financial statements and other relevant data and keep a track of industry conditions and activities of the competitors, create financial models for decision support, increase productivity by developing automated reporting/ forecasting tools. The key responsibilities are growing financial performance through analysis of monetary results, forecasts, variances, and trends, create recommendations to be presented to management and executives.0-3+ years of business finance or other relevant experience, strong fluency with excel formulas and performance, BA, BS, or B.Com degree required (Bachelor's Degree in Accounting/Finance/Economics) and robust analytical and data gathering skills are basic qualifications required.
Here's is a video on Investment Banking Career in India
BUDGET ANALYST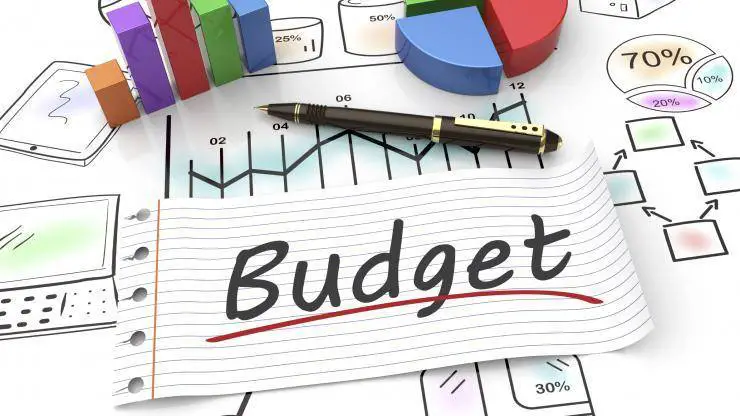 A budget analyst is accountable for creating and analyzing monthly.quarterly and annual budgets. except for this, they have to analyze a budget statement and predict the financial impact of ongoing or potential ventures. they provide valuable insights into the financing of projects and future proposals. To become a budget analyst, the candidate must have an academic degree in Finance or business administration at that time an academic degree is mandatory because it helps you bag good job opportunities. Candidates can choose certifications like Chartered analyst (CFA). The highest recruiters are ICICI GROUP, banking concern OF INDIA, L&T FINANCE LTD.
ACCOUNTANT
The field of accounting always remains in demand because it is that the backbone of each business entity. An accountant is required in every industry. It's one of the respected professions within the world. The practitioners and professionals of accounting are referred to as accountants. The certified professionals in these fields are called Chartered Accountants. As an accountant one learns to seek out solutions for business problems by analyzing the information in hand and preparing financial statements. These financial statements are then presented to clients within the sort of graphs, charts, etc. Minimum education of a bachelor's degree in accounting is required to start out a career as an accountant. Starting a career in accounting, the primary step exists is to pursue an undergraduate degree in accounting. One can pursue diploma courses, bachelor's level, master's level, and doctorate level education in accounting.
CREDIT ANALYST
Credit Analyst calculates the financial status of prospective loan borrowers and figures out the risks associated with supplying them finances. They present the financial data by scrutinizing the viability of a financial institution. They ensure that a company is able to repay loans when the time comes. A credit analyst usually has at least a bachelor's degree, with a background in finance, accounting, or other related fields. A solid financial background is important for acquainting credit analysts with ratio analysis, financial statement analysis, risk assessment, and economics.
PORTFOLIO MANAGEMENT
Portfolio management could be a beautiful amalgamation of commerce and science. So if you're someone who favors both the topics, you're sure some luck! Portfolio management is an overall look at the status of the investments made by a client or company, without going into depth over each individual investment. A career in portfolio management will allow you to make decisions about the investment policies of a corporation. Portfolio management typically requires a minimum of an undergraduate degree in business, economics, or finance. Most financial institutions also require experience within the financial services or investment field.
STOCK BROKING
Stock broking is a highly respected and lucrative career option after studying finance. Stocks, or small shares in companies sold by the corporation, are a popular investment option with the potential to earn hefty sums. Stockbroker carefully studies the stocks and stock market conditions to advise clients on which stocks they should buy to suit their needs. The work of a stockbroker involves careful analytical skills, statistical capability, and general knowledge of the functioning of a stock market. To be a stockbroker the candidate must have passed 12th from a recognized board must have attained the age of 21 and graduation and an experience of 2 years in a stockbroking firm.
You may also like to read about-
Top 10 career options for finance graduates in the US