If you want to explore career option in Bachelors in Pharmacy, you are in the right place. Each year number of candidates apply for NEET the entrance test for MBBS and JEE for engineering. But not everyone gets a good score in the entrance exams. Therefore, people try to find other courses that can suit them. Bachelors in Pharmacy is one of them where people get attracted to.
So here are some details about this course to help you out.
Bachelors in Pharmacy as a career
The most growing profession in the current situation in India is the Bachelors in Pharmacy. Since the COVID-19 started infecting people and when the whole country was under lock-down only, the health workers were at duty. The pharma companies were working hard to provide the required medicines. Only the medical stores were open. This shows how important the pharma sector is for the country as well as for the whole world.
It is a 4-year course. Any student from the science field can opt for this course by giving an entrance exam.
For admission in the pharmacy field, there are various entrance exam that are conducted by the various state government. Some of the institutes also take into consideration the scores of NEET and JEE.
Subjects learned in Pharmacy are
Pharmacology: The main of this subject to make the students aware of what kind of action does drug have once it enters the body. The basic mechanism of action of the drug.
Pharmaceutics: Aim of this subject is to teach the students the basics of formulations (the making of marketed products). One gets aware of the action-reaction that can happen while mixing various components.
Pharmacognosy: It deals with the study of medicinal drugs that are obtained from the natural sources such as plants and microbes and also their physical, chemical and biochemical nature and reactions.
Pharmaceutical analysis: When we need to check the given sample for its quality and check what kind of reactions it can cause; pharm analysis is the subject that deals with it.
Organic chemistry: This is the subject that we even learn in our junior classes but in pharmacy, it is to a large extent and it deals with the reactions various components
Pharmenggenering: It deals with the various processes and equipment's that are required during the formulation of any medicine.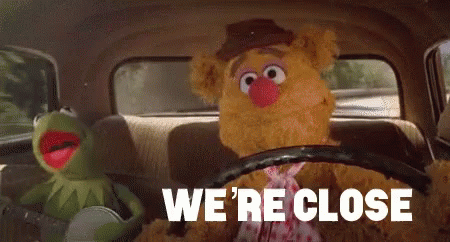 Medicinal chemistry: It has an objective of designing of drugs that are needed to be formulated.
Physical pharmacy: When we apply physics and chemistry together then we call this subject as physical pharmacy.
Microbiology: It deals with the classification, actins, reactions, properties and other aspects of microbes.
Jurisprudence: It deals with the laws and acts of pharmacy, drugs and medicines.
There are many subjects which are included as elective subjects which can be chosen by the students according to their interests and liking.
Various fields where a pharmacy graduate can work
People often misunderstood pharmacy as the profession which only deals with medical shops. People think that once a person graduates in pharmacy then he or she can only open a medical shop to dispense medicines. But it is not so, pharmacy graduates have various other scopes like: –
Working as MR: MR means Medical representative who works go to the doctors and make them aware of the new medicines that their company has launched for a particular disease.
Business: They can start their own business once they gain their license.
Can pursue further studies in MBA and work as corporate.
Higher studies from abroad can assure you a good job both here in India and Outside the country also
You can also go into the teaching field once you complete your masters and PhD.
Can also go in the research field.
One can also go in the quality control and quality assurance field as a drug analyst.
The pharmacist is given the importance of a doctor in abroad. The pharmacist many times earns more than a doctor. People of the US go to the pharmacist directly to dispense any medicine. Therefore, if anyone wants to go out of the country and looking for a good course then this is the best one. This field is growing day by day and everyone is getting attracted to it hence there will be many job opportunities for pharmacy graduates in the future.
Cautions
It is a very vast field and one and explores himself or herself. If a person loves chemistry then he or she must definitely try this course as you may like it very much.
It is quite interesting as well as a difficult course. Therefore, if you are ready to give your 100% then only you should get into it. It is no less than an MBBS degree work.
Explore this area of chemistry and you will be amazed to do this.
Also Read:
How you're wasting your time without even knowing