Admit it that all of you have heard the flaws of a long-distance relationship since you were a child right? Be it anything but we have mostly seen that the good side of this is never accepted by society but only the worst side. Haven't you ever heard that long-distance relationships don't work out in the end? See, the term relationship itself doesn't work out if efforts are missing from any one side but that doesn't mean that we have the right to blame long-distance relationships.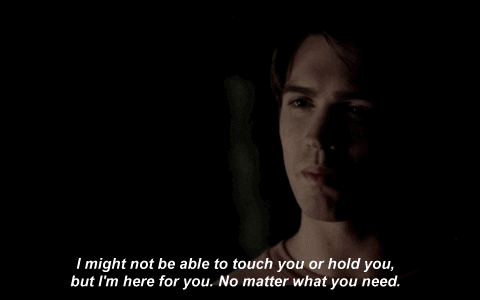 I have seen people getting married and living a healthy life who are in a long-distance relationship and I've also seen people fighting and getting divorced in spite of being together for 30 years. So you see, the problem lies in us. So today I'll talk about some myths and facts about long-distance relationships which you should definitely know about. And also, if you are planning to get into a long-distance relationship but afraid about the fact that it may not work out for long term then please do read this article till the end, you may find it helpful. So let's not waste any more time and get started on today's topic.
Myth – People having long-distance relationships often ruin it with betrayal
Fact – See, if a person wants to betray then no one on earth can hold them back from doing so. So it's not necessary that they have to get into a long-distance relationship to cheat on you. This generation is taking betrayal as the new normal and the term long-distance relationship cannot be blamed for that right? You will find distractions everywhere but it's you who will choose to stay loyal. And when there are loyalty and trust in a relationship then nothing else matters because both the partners are aware of their actions too.
Myth – Long-distance relationships never work out
Fact – As I already said in the beginning, no matter even if the fault lies in us, we will still blame distance for that. Haven't you ever heard from your grandparents that distance make a relationship much stronger? So you see, the problem is with this generation and not with the distance. If you are not capable enough to not flow with the distractions then it's completely your fault. So please don't give an excuse to your partner that it all happened because of the distance. No dear, it wasn't because of the distance, it was because of you who had no stability in either of the phases of life. If a couple is meant to be together and has loyalty then no other factor matters.
Myth – Love fades away when we are in a long-distance relationship
Fact – You see, it's like blaming others for your inconsistent nature. No matter if you are in a long distance relationship or not, if you love someone truly then that can never fade away so easily. Instead you will miss your partner more and value their presence. You would think of the times when you used to stay so close to each other, you will remember the times that you had spent with your partner. You will realise how happy you were then when your partner would always take care of you. You may feel sad about the fact that you can't spend much time with your partner. But if the love fades away with distance then let me tell you that you were never in love.
Myth – Your partner changes with time and things are not like before
Fact – Everyone changes with time and that's normal. If you cannot change with time then you won't be able to survive and cope up with the upgradations in life. No relationship is perfect and people usually tend to give a lot more efforts in the beginning as compared to some years later. So you see, it's not about the distance. But the most interesting fact is that no matter how boring it becomes, a mature long relationship is rare nowadays, even if the couples are not in a long-distance relationship.
So you see, most of the myths regarding long-distance relationships are so illogical. And if you choose to leave your close ones for this reason then that's completely your fault. You see, no one wants to take risks, but the fact is that no one knows the future. No one knows if it's going to last till the end. And most specifically, our perception regarding end is so fragile. The end is not about just getting married. I've seen couples getting divorced even after getting married. So it's not as difficult as it seems by thinking of the myths.
Yeah, it's true that you won't be able to meet your partners on daily basis but it's not that your love for them will lessen. So if you have faith in your partner then nothing on earth can distract you from loving them more and more. When it's the bond of love then it can't be so fragile to fade away just like that. Though there are a lot more myths about the long-distance relationship I personally found these four as the most crucial and hence only discussed them. Hope this article would be helpful for you specifically if you are in a long-distance relationship. Also, thank you for reading this article till the end.
Also read: