Since our childhood days, we've been told about the daunting experiences of adulthood. The idea of adulthood, has been impinged  upon on us as something intimidating. We've been equally thrilled and disconcerted thinking about what our future holds for us as an employed adult.
We start thinking about our future since a very early age, but we often fail to see a realistic image of it. Adult life seems to be an alien concept for us. It's true that we have been observing adults around us, but the fact that we need to picture ourselves doing what the adults around us are doing appears outlandish.
Our teachers at schools would always talk about the challenges of the "real world", and points out how adulthood is going to be so different from our present. We were guided by our teachers and parents whenever different challenges came our way, and because of this sheltered environment ", the real world" seemed more horrifying. Despite all our worries, our lives in college turned out to be comparatively stable. However, as graduation approaches, the unsettling feeling also returns.
As young adults, we have the opportunity to study the subjects of our own preferences, similarly, we also need to ensure that our decision leads us to a stable future. This is the time when we need to wake up from our stupor, and pull up our socks. Being self-sufficient is not easy, but having a plan can definitely make this perturbing experience simpler. Here's a perceptive guide which would help you as an employed adult to prepare:
Build good Communication Skills
The person who can convince their supervisors that they are best at the work they do, gets hired. It's very important to know how to articulate your strengths in an impressive manner. Always analyze yourself, and try to highlight unique qualities which makes you different from the others. This is something you need to develop over time through practice; you will know more about yourself through various internships.
Start Networking
Networking is an efficient way to know about job vacancies of your preferences. Start by building a LinkedIn profile, this will build your contacts and you can communicate with various people from different fields. Start mentioning your achievements and skills on your profile and develop your connections with people. This will make the process of job-hunting simpler.
Curate yourself a perfect Resume
This is a tedious and an important step. A resume should neither be too long nor too short. Craft your resume concisely; start by adding your recent achievements and qualifications, mention your strengths and talents, proofread your resume and ensure that there are no grammatical errors. Never forget to keep updating your resume from time to time.
Take help from your college's Placement Cell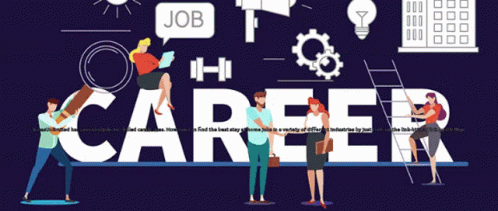 Your college has contacts with many organisations to ensure placements to their students. Always try to stay in touch with the Head of your college's Placement Cell. Try and research about the companies they can offer you, take guidance from the advisors and apply accordingly.
Stay Up-To-Date and Apply on Time
Apply online as much as you can, follow up and apply for jobs online on time. Attach your resume along with your application. Researching about the companies and organisations whom you want to work with makes this task easier. Look for companies that are asking for the role you qualify for, checking in frequently is going to help you to avoid delay.
Ace your Interview
Learn to be more persuasive and confident in your approach. If you tell your story with conviction as an employed adult, your supervisors will believe you. Always remember to be fluent at everything you are trying to convey, practice answers to a few questions beforehand and stay away from giving conventional and overused answers. Try to give your employers an innovative answer to the question, 'Why we should hire you?'. Being articulate and well-spoken will give you an edge over the others, do not forget to be honest with your employers.
Always be connected with companies for follow-up
You can get information about necessary details via e-mails and calls. Contact the managers to know whether there are vacancies for a particular post, or be updated about your application status. Remember to be formal and polite, excessive calls or messages can also cut down your chances of getting that post. So, make sure that your follow-ups are limited.
Do not Lose Hope
Job hunting is a difficult task to begin with, you need to have faith in yourself and your potential. Do not give up because of rejections, it is a part of the process. These rejections do not describe who you are, so learn to overlook them and try learning from your experience. Even high-qualified people do not get jobs easily, it depends on the job-market and the working conditions of that time. Be focused and dedicated.
We know that no matter what we say, the process of finding a job will always be scary. Therefore, it becomes important to prepare yourself for this journey. Sooner or later, you will realize that this is an inevitable part of your life, but we know you will go through it with flying colours as an employed adult.
Also read,
REMEMBER THIS BEFORE YOU SET OUT FOR COLLEGE(Opens in a new browser tab)
6 GRE Tips for acceptance in Canadian Universities(Opens in a new browser tab)