Gadgets were invented to make things easier and to save time. For working professionals, the need to save time is all the more necessary. There are a lot of gadgets that are meant to give you ease at work, however here is a list of the most essential gadgets:
Smartphone
Smartphone is one of the most transformative and addictive gadget in history. They are the fastest selling gadgets in the history of gadgets. The small size and the connectivity of the smartphones makes it a personal computer in true sense. Reportedly, the smartphones have taken over the processing power of the previous supercomputers.
Wireless Phone Charger
Often, we run out of battery at places we can't find the USB socket. For such times, this gadget comes in handy. It gives you the freedom to get your phone charged wherever you want. The only thing we have to do is to place our smartphone at the top of the charger and watch it getting charged.
Flash drive
A flash drive is a plug and play storage device. Due to its portable nature, you can take it to your office. It can be used instead of a compact disc. It can store your favorite songs and videos along with the backups. You can also store your applications and settings or launch your operating system by converting your flash drive to a bootable USB. It is available in various capacities, ranging from 1 GB to 1 TB of storage.
Scanmarker
Scanmarket is one of the smallest yet highly effective optical marker available. It enters text into the computer, tablet or laptop much faster than manual typing, saving a lot of your time. The speech feature reads the text aloud while it is being downloaded. There are multiple ways that can be used to transfer data to a computer. It also compiles all the sentences so that the user has important notes summarized. Along with this, it has a transparent tip that allows its users to see what they are scanning.
BiKN tracking device
While some trackers help you find people, this tracker helps you find your things. It is like a GPS tracker. It contains its own battery so it won't draw battery from your phone. It works wirelessly by connecting things with tags that can be used on anything that has a hole of the size of a belt loop. You can also use a proximity alert so that when the tagged thing leaves a selected are, it will sound you an alert. The find feature helps you to find your things using audio signals and a visual meter.
Pip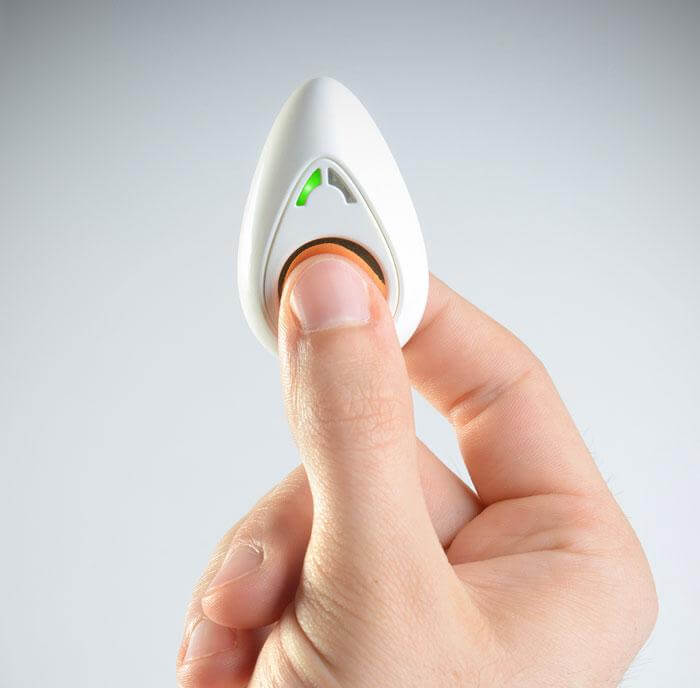 Pip measures electrodermal activity at your fingertips, which are highly sensitive to the changing levels of stress, to accurately determine whether your body is relaxing or stressing. In all, it helps you to better manage your daily stress. It has a suite of applications that let you to visualize your stress and provide you different techniques to control it. It is light and has a portable design with its app compatible with both iOS and Android softwares.
Bamboo Folio
Bamboo Folio is a small folio with a ballpoint pen and a space that is designed to carry your business cards, your smartphone or simply some extra paper. The Bamboo Spark app helps you to save your handwritten notes as well as edit them to your preferences. The Walcom Cloud helps you to archive your notes, share them and access them in any device. It provides you to work seamlessly across cloud-based services, including Dropbox and Evernote.
Fidget Cube
Matthew and Mark McLachlan designed this Fidget Cube that has tools on all of its sides, gears, a switch, a rolling ball (marble), a spinning disk, a joystick, five buttons and a worry stone. It has been described "basically a baby toy for adults". It can be used at work or in home. It is easy to carry and easy to use. It is for professionals, adults, students alike. The fidget helps you to increase your productivity by helping you focus.
R2-D2 USB vacuum cleaner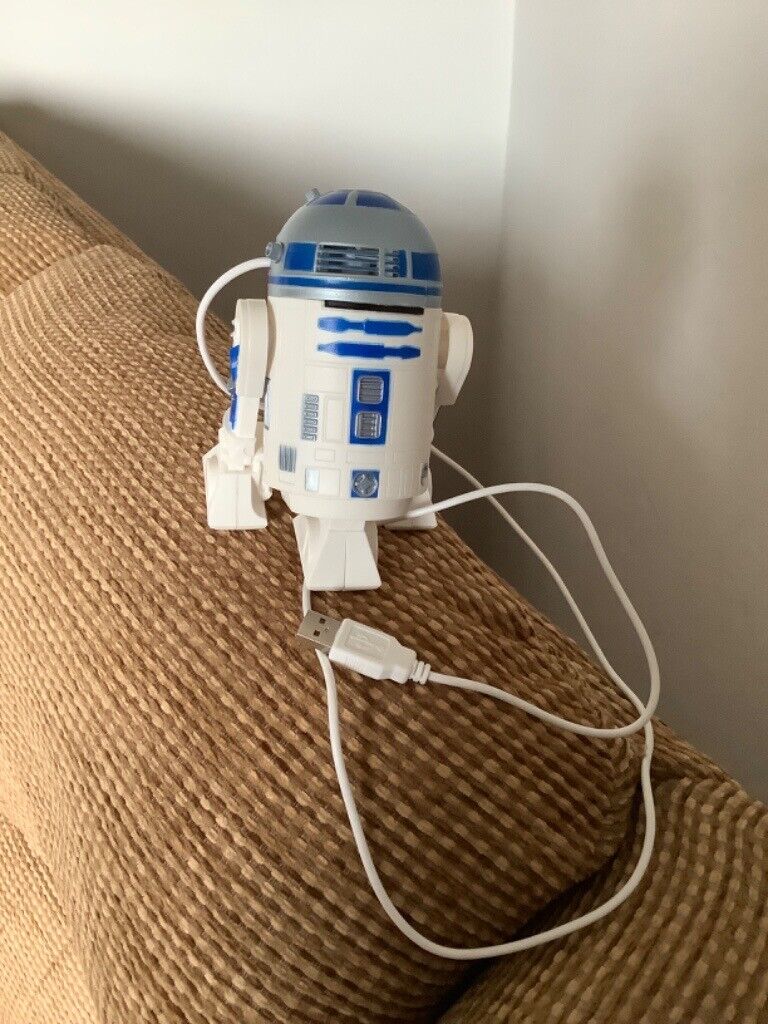 The vacuum cleaner is a handheld version of the Star War's astromech droid. It is designed to play with or clean your computer desk. It has been released on September 2015. It is a great toy and a great cleaner to keep all the dirt away. It is a three legged robot that has been created to undertake the greatest challenge of all times. It helps you to clean the mess you make at your workstation by connecting it with your PC using a USB cable.
LVL Hydration Monitor
It is a wearable hydration monitor that helps you monitor your health on a regular basis. It is a known fact that hydration is an important part of our health. Unlike other activity trackers, this gadget measures ten times deeper into its user's body than other activity trackers. Hydration levels can also be measured and heart rate readings are recorded accurately. It also tracks activity, mood and sleep. You get to know your hydration levels in real time, instantly.