Do you know everything about IIMs? If no, you are in the right place. IIMs (Indian Institute of Management) is the top best higher education institutes for management studies in India? It is the dream of any aspirant who wishes to pursue a management course to obtain a seat in these reputed and prestigious institutes.
In this article, we will look at the rankings of IIMs in India, courses offered by IIMs, the pattern of the entrance examination, cut-off percentile and the fee & scholarship opportunities. Continue reading to know more about IIMs.
20 IIMs in India
We will take a look at the 20 IIMs in India and some of their rankings according to the NIRF 2020(National Institute of Ranking Framework), among the management institutes in the country. You should definitely know this about the IIMS.
IIM Ahmedabad (IIM A), Gujarat – 1
IIM Bangalore (IIM B), Karnataka -2
IIM Calcutta (IIM C), West Bengal-3
IIM Lucknow (IIM L), Uttar Pradesh-4
IIM Kozhikode (IIM K), Kerala-6
IIM Indore (IIM I), Madhya Pradesh-7
IIM Trichy, Tamil Nadu-15
IIM Udaipur, Rajasthan-17
IIM Raipur, Chhatisgarh-19
IIM Rohtak, Haryana-21
IIM Shillong, Meghalaya-30
IIM Kashipur, Uttarakhand-33
IIM Ranchi, Jharkhand-58
IIM Nagpur, Maharashtra-60
IIM Bodh Gaya (IIM BG)-NA
IIM Sirmaur, Himachal Pradesh-NA
IIM Amritsar, Punjab-NA
IIM Jammu, Jammu and Kashmir-NA
IIM Sambalpur, Odisha-NA
IIM Visakhapatnam (IIM Vizag), Andhra Pradesh-NA
Courses offered in IIMs
IIM offers a total of 72 courses at Post Graduate level, Executive level and Doctoral Level. There are various part-time courses, certificate courses and diploma courses offered by IIM too. You should definitely know this about the IIMS.
PGP/MBA: Post Graduate Programme in Management (PGP) is offered by all the 20 IIMs in India. Recently, IIMs have also started offering MBA degrees (Master in Business Administration). Both the courses are for a duration of 2 years.
PGPX: Post Graduate Diploma is 1 year programme that are offered to graduates. Work experience is a pre-requisite for the course.
Certificate Executive Programmes: These are offered for short duration as part-time courses.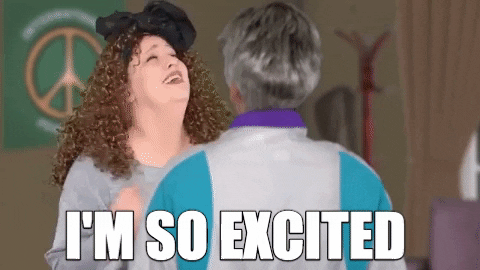 Some IIMs also offers other unique programmes. Though most of the courses are Postgraduate courses, students who have completed their 12th standard education can apply for the Integrated 5 year management programme in IIM Indore.
Some of the most popular IIM courses in India are Executive programme in Business Analytics offered IIM Calcutta, Executive Programmes in Leadership and Management offered by IIM Calcutta, Executive programme in Sales and Marketing offered by IIM Calcutta, Executive Program in Human Resource Management offered by IIM Calcutta, Executive Program in Business Finance offered by IIM Ahmedabad and Executive Program in Advanced Business Analytics offered by IIM Ahmedabad. You should definitely know this about the IIMS.
Entrance Examination and Cut offs
Common Admission Test (CAT) is the aptitude test on the basis for which admission to the IIMs are granted. The exam is conducted at 156 test centres across various cities in India. The application fee for general candidates and SC/ST/PwD candidates is INR 2000 and INR 1000 respectively. The candidates can choose 4 test cities according to their preference. The exam will be in online mode alone. You should definitely know this about the IIMS.
Until last year, the duration of the examination was 180 minutes. But this year, there is a major change in the duration of CAT. The test will be conducted for 2 hours with 40 minutes allocated for every three sections in the examination. The sections are Verbal Ability and Reasoning (VARC), Data Interpretation & Logical Reasoning (DILR) and Quantitative Ability (QA). There will be 100 questions in MCQ and non-MCQ type. There will be 34 questions from VARC Section, 32 questions from DILR Section and 34 questions from QA Section. Each correct answer carries three marks and the total marks will be 300. For every one wrong answer, 1 mark will be deduced for MCQ response. Questions from VARC Section will be easier when compared to that from QA section. You should definitely know this about the IIMS.
Also, the number of test slots is increased from two to three this year.
CAT is the entrance test which is applicable to other institutes also like SPJIMR, FMS, MDI, IMT and many B Schools.
The candidates can contact the helpdesk for any enquiries
Exam Help Desk Toll Free No: 1-800-209-0830
Official exam website: https:/iimcat.ac.in
The cut off percentiles of CAT scores for IIMs
IIM Ahmedabad – 80
IIM Bangalore – 80
IIM Calcutta – 85
IIM Lucknow – 90
IIM Kozhikode – 85
IIM Indore – 90
IIM Rohtak – 90
IIM Vishakhapatnam – 90
IIM Trichy – 95
IIM Udaipur – 90
IIM Ranchi – 95
IIM Amritsar – 90
IIM Shillong – 75
IIM Kashipur – 90
IIM Sambalpur – 90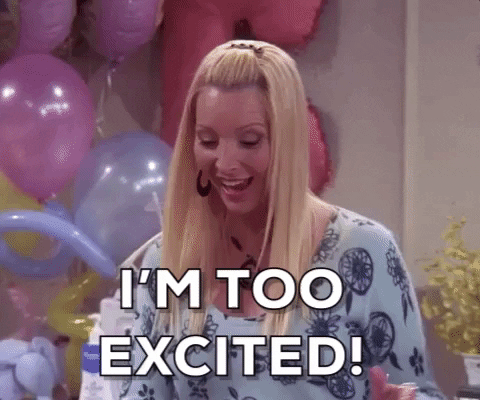 IIM Jammu – 95
IIM Sirmaur – 95
IIM Nagpur – 90
IIM Raipur – 95
IIM Bodhgaya – 95
Fee and Scholarships
Though IIMs are government institutions, the fee required to study here are very high in order to meet the academic standards. But no student will have to drop the course because of financial reasons. There are plenty of scholarships available for IIM students as well. The approximate fee including the tuition fee, mess charge, study material, etc. at IIMs ranges between 9 lakhs to 22 lakhs for PGP courses. The fee structure in each IIM is different. Top-ranked IIMs like IIT Ahmedabad and IIT Bangalore requires the highest amount of fees. You should definitely know this about the IIMS.
The scholarship schemes provided by each IIM also differ. Family income Linked Tuition Fee Waiver Scheme, IIMA Special Need-Based Scholarships, Industry Scholarships, SC/ST Scholarships are some of the schemes provided by IIM Ahmedabad.
Also read:
All you need to know about JIPMER institute after 12th