Dear Freshers, a lot is going to change in your life once you join your college. We start preparing ourselves for our college once we start applying for it, but the thing is we just cannot assume what our college experience and real world experience would be like until and unless we experience it on our own.
Our first few days are filled with excitement, nervousness and eagerness; the thing is, we have too many good thoughts about our college from the very beginning, many of these thoughts are far from being realistic and therefore we notice most of us being highly disappointed from our experiences. So, the first thing we need to do is to do away with these unrealistic expectations from something.
Of course, college is something we always look forward to and for students it is a big change after their continuous 12-years of schooling. Each and everyone of us longs for this change and for that we try to score decent marks academically in order to get into our desirable college.
It is obvious that our major conditioning has happened through our schools, but the colleges we decide to be a part of impacts our personality growth at a very high rate. Our major character development happens during our college years and we encounter many life-changing experiences from it. Therefore, undoubtedly, colleges and universities are a place where you will find yourself again and that process can be equally exciting and scary.
We could say that we were living in our own bubble before, perhaps in too much comfort. Colleges are all about challenging ourselves and we must be prepared to do so in order to grow. Gaining prolific and life-changing experiences are really important, therefore, if we decide to be lazy and shy in our college days, we might miss out on a lot of opportunities. Nobody wants to miss out on any opportunities, we want to grab on to these specific moments that offers us growth and accomplishments.
So, it is essential to be prepared for the real world. There are a lot of things that we would get know once we get to experience it on our own, but it is always better to know about a few specific things before-hand.
Be prepared to get a 'Cultural-shock'-
Once you enter college, you are bound to meet people from all over the world. When we were in school, we met limited sets of people, mostly they were from our region and because of that it was easier for us to communicate with them and relate to them.
When you get into your college, you will meet people from different states and countries, it is always better to be prepared for it. You could call colleges a miniature replica of the real world and here you have true interactions with many people. You will learn a lot in this process, a lot about people's culture and lifestyle.
It is always better to appreciate this process, this is also one of the most fun part of the college. The fact that college offers you plenty of room to interact with so many people and also break your bubble is what makes it life-changing.
Accept different opinions-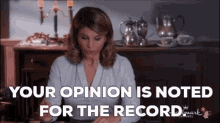 In your college, you will get a wide range of people having different opinions and ideas. Your political and societal views might differ from the people you would meet and interact with. This can be very overwhelming at first, you might hesitate to initiate conversation with people having a complete different cultural and societal experience from yours. Sooner or later, you will learn to appreciate and respect different political dispositions, you will learn to be more empathetic and inclusive in your approach.
Being more inclusive and sensitive is all you require to be in order to respect differences in opinions and experiences.
You will also learn more about your north-eastern friends and their daily problems, therefore, you will start respecting other's cultures and ethnicity in the process.
Being on your own is not that easy-
We all waited for college to gain that sense of individuality. But it is not as easy as we think it to be; many of us might also be outstation students and we need to figure a lot of things on our own. When we are in college, there is no one to spoon-feed us, we need to figure a lot of things by ourselves and that can be very intimidating.
Firstly, you need to be prepared to accept that colleges are way different from schools for real world. All your NCERT textbooks are going to replaced by loads of Xeroxed materials, different book references, tons of assignments and college credits. All college students struggle to manage their academics at first, the syllabus can be overwhelming and it is going to occupy you completely. But you will get used to it by learning to manage your time better. Once you get into college, you learn the importance of time; it can make a huge difference and the entire process way simpler.