"Fashion is the armor to survive the reality of everyday life."
Well this quote suggests that dressing and style is not only a way to look elegant but it's a way to boost your inner prestige and confidence too. And those there is a lot of responsibility on our fashion designers to fulfill these requirements to the greatest extent. Some of the tips are shared below for our aspiring talent:
RULE NO. 1 :Be Creative, Artistic And Realistic
Creativity, artistry and imagination can give you the instincts necessary to turn raw materials into a beautiful finished product.
And at the same time, be realistic. That means recognizing that it's pointless trying to sell a lot of haute couture to people who only want career clothing in a semi-rural town while it's no good trying to sell bikini to the Inuit.
Remember too that seasonality impacts fashion designing and may have an impact on the type of clothing you're producing and where you wish to sell it.
Consider the power of online selling also.
RULE NO. 2 : Know Your Customer.
This skill is basic and essential and a fashion designer must never lose sight of your customers' profile.
Know how much your customers spend,
What their lifestyles are,
Where they like to shop,
How they like to shop and
What they like and dislike.
Know what are absolute needs and
What are the things that only get bought when disposable incomes are less tight.
If you have done marketing, you should have a solid understanding of how to work out customers' needs.
RULE NO. 3: Know the needs of customers:
Talk to your customers and find out what they need. They might be looking for something you haven't thought about yet.
Clearly defining your target customer allows you to develop your entire business around providing the products, services, and experience that customer is already looking for. The more specific you are about who your customer is, the easier it will be to attract them.
RULE NO. 4 :Understand the nature of Fabric:
Which fabric works best in which season, how it will provide comfort to the consumers and attract them. Until and unless you are not familiar to the features of any fabric you cannot grow as a fashion designer for long term.
RULE NO. 5: Observe the already existing designers around you:
The more you learn from the seniors and ask questions from them the more it will be easier for you to enter in the world of designing. Their experience will guide you towards the right direction, understanding the dos and don'ts in the fashion industry etc.
RULE NO. 6: Be Prepare Financial Astute to Run a Design Business
You might be exceptionally creative; nevertheless, you need to be definitely certain that if you run a fashion label, it is necessary for you to be business savvy. Understanding the number, data, and the invoices that keep piling up on your table is essential for those people who want to be a successful fashion designer by running their own business. In case that you hate this side, look for work as a fashion designer with a fashion house instead of running your own label. However, sooner or later, if you want to reach the real and top achievements, do not overlook the chance to open your own label.
So, the question now is what type of trader you would like to be? Maybe it can be a partnership, a sole trader, incorporated company, and so on. Base on each one's distinct advantages as well as disadvantages, you should discuss with your financial and legal advisers to make the right decision.
Check some quick techniques to improve business relationships to build your own fashion design label more successfully.
RULE NO. 7: Understanding the Business
Unfortunately, to become a successful fashion designer, creative ability is not enough. Because the fashion trend gets more and more corporate driven, so, it is critical to beware of the business climate as well as the mechanic behind it.
Refer some trade papers like "Women's Wear Daily" to get more valuable knowledge and information about this field. When running your own business, you should understand clearly and deeply about the basics of economics. Also, learning this kind of knowledge in some fashion schools is not a bad idea. Get to know how to negotiate contracts, or how to pick a business partner to turn your dream of a professional fashion designer come true. It is maybe telling that a number of the really successful designers today, like Ritu Berry, and Ankita. Both of them are involved in different aspects of the business — from licensing plans to advertising strategies to really designing the clothes.
RULE NO. 8 :Expand Your Horizons
You will never be able to get to where you want if you just stick to the comfort zone at all time. The ultimate tips on how to become a successful fashion designer that every of you need to know is to branch out. That means you need to take sewing or pattern-making courses to develop your skills in designing software programs, go to trainings or seminars on the subjects you are pursuing.
Keep up with the current trends, browse the website for discovering what the controversies are currently being in fashion, what is in pop culture, and much more. However, you need to find a balance between your innovative ideas and the new trends. This is extremely important in how to become a successful fashion designer. You need to know what you are getting into and what the competition you have to cope with. The fashion industry might appear glamorous, but it requires from you hard work to reach the top level.
To broaden your creativity in fashion designing, you should check the guide of unique painting ideas that can help you get more knowledge about some kinds of art.
RULE NO. 9:Choose A Strategy
There are a lot of ways that you can use to embark your fashion career because there are also a lot of styles of designs. The empire of Manish Malhotra was built based on a designing small collection for a newcomer like Juhi Chwala (1989, Swarg) which gave him opportunity to make it big. With Rocky S timetable was always occupied with subjects like Accounts and Statistics, but as a die-hard sucker for fashion, his mind was always pre-occupied by his haunting interest in clothes, he could not find out the T-shirt he wanted, so he opened a clothing store for himself. Therefore, it is necessary for you to decide what your stating point is in order to achieve success.
Specifically, you need to define what type of designing you want to undertake lifelong. Do you have passion of haute couture, fitness or leisure gear, or ready-to-wear, Organic? Each of these niches has pros and cons that you need to discover before reaching your final decision on which way to pursue. In detail, if necessary, you should choose the sub-set areas for your designs. Do not over extend yourself at the first step; just try to specialize in one area, then if you have a good foothold in this market, you can experience other areas. For instance:
Daywear for men/women
Eveningwear for men/women
Sports/leisure/fitness wear
Knitwear
Bridal wear
Accessories
Adventure, outdoor, or outerwear
Costume design for movies, theatre, retailers
And thus it is proved that… .
Style is a reflection of your attitude and your personality…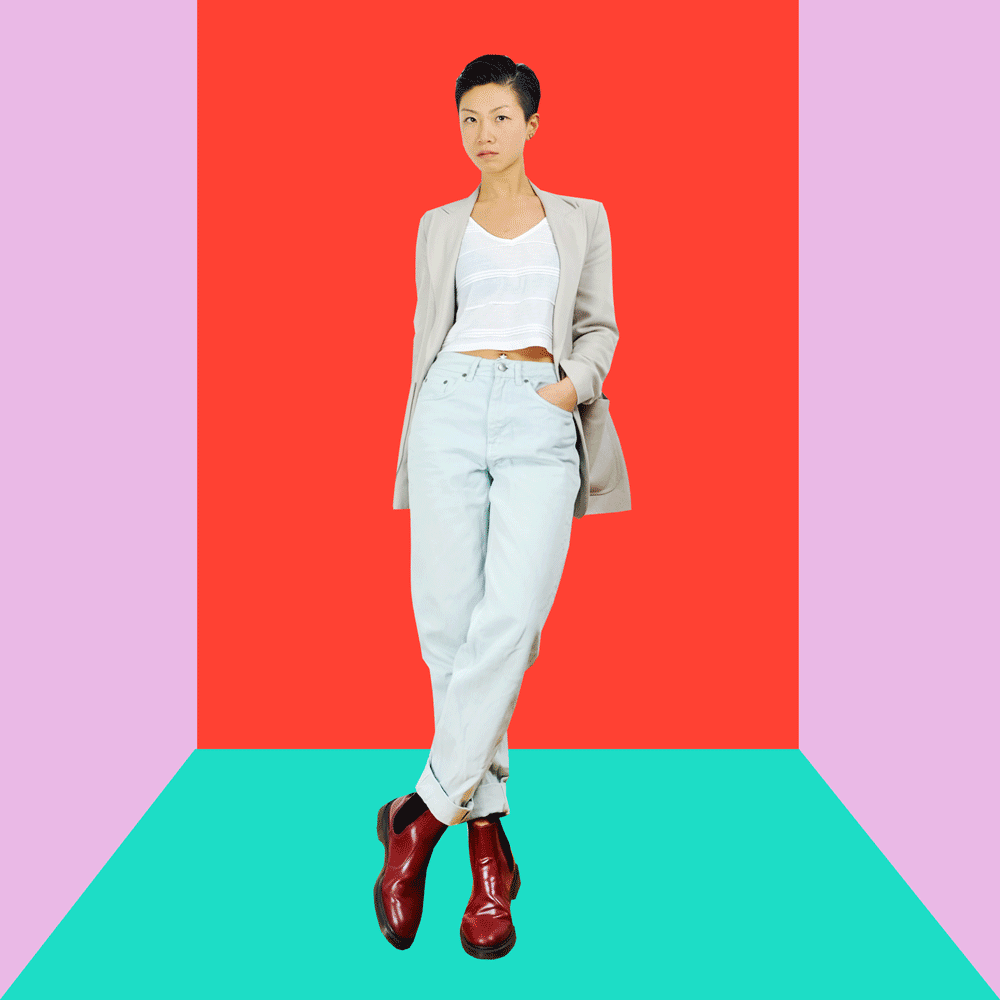 Also read,
6 Importance of Creativity Skill for a Working Professional(Opens in a new browser tab)
Top 7 Canadian Companies that hire Architectural Engineering Graduates(Opens in a new browser tab)