An engineering degree is one of the most challenging degrees to pursue. At times it can be overwhelming and seem almost impossible, but it can also be very rewarding if you prepare well and learn how to succeed. These tips and tricks will help you manage your workload and become a successful student.
Identify the people who inspire you
Identify the personalities who inspire you find out what makes them tick. If you love Apple products, Steve Jobs may be your idol, or perhaps you love the Segway and its creator, Dean Kamen. You can easily find out a lot of information about Jobs and Kamen—or just about any other prominent person in technology—so use it to look into what's helped these people and their companies become so successful. Then emulate their good traits in your personal, scholastic, and professional life.
Develop a relationship with your professors so you feel comfortable approaching them and asking for help. Get to know one or two key professors particularly well, and turn to them for help with your homework, insight into the industry, and even job or program references.
familiarize yourself with your subjects and make things easier beforehand.
For this tip, keep things simple. Pick one course, get your textbook early, and familiarize yourself with its contents. Even just reading the text will be good preparation for the semester ahead.
Remember, being ahead on one subject is better than not reviewing any at all, and any amount of background knowledge can help you improve your retention during lectures. It is a good idea to review course material before class, but getting a bigger picture of the course material over the summer will ultimately help you get ahead. Also, don't assume that what you learned in high school will be enough to help you get by in a college class.
Take good notes, and keep them all after your class
Engineering textbooks can be dense, but endure through the tedium. Do your reading – all of it – and keep a highlighter and page markers handy. After the class is over, keep your most useful and well-written textbooks as reference. Your notes, annotations, and highlighting will be invaluable later on. You may even want to keep a "Rules of Thumb" notebook, allowing you quick access to your most-used formulas.
There's No Such Thing As a Stupid Question
Never lose sight of the fact that you're there to learn. Second-guessing yourself is normal, and you might feel intimidated by some of your professors, but if you hold back on asking questions you're only hurting your own chances. Everybody starts somewhere, and you're not expected to know everything on your first day. If you're unsure about something – just ask! You'll thank yourself later.
Your professors want you to learn. But if the only thing you ever ask is, "Will this be on the test?" then you are not taking advantage of their knowledge or willingness to help. Ask for additional examples to clarify difficult equations and concepts. More often than not, your fellow students will thank you for speaking up, and your professor will appreciate your active investment in the material.
Signing up for tutoring session
You can be a very successful student, but you still shouldn't neglect the importance of tutoring centers for engineering students. You can understand course material really well, but a tutor will always provide additional value to your existing knowledge. Your professors work within a specific time limit and curriculum so it might be difficult for you to get the information you want from them. However, a tutor will always be at your disposal, from preparing you for a test to merely answering your questions about a recent subject you've discussed during class.
Even if you understand course material, a regular tutoring session can help you complete assignments in a focused manner within a reasonable timeframe. Sometimes it is easy to get stuck in your own head if you always work alone, but a tutor can help keep you on track.
Go to class.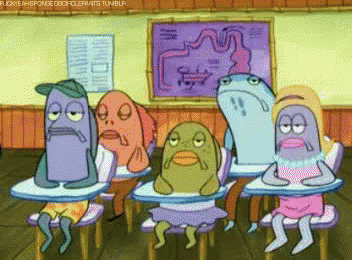 Yes, every class. Falling behind in engineering school is almost impossible to recover from, so don't miss class unless you absolutely have to.Try to never miss a class unless there is a mandatory event you have to go to or you are very sick.
Make it a top priority to personalize your class schedule to fit your availability. If you are not a morning person, try not to schedule a lecture at 8 am! This is a key first step to success in engineering or any other major.
In fast-paced classes like calculus and chemistry, losing focus for even a minute can leave you completely lost. Make it a priority to focus for the entire class period, then let yourself unwind when the class concludes.Lecture classes are the easiest to get distracted from, especially those that last a long time, and especially when you're tired. If you can, try to arrive at class well-rested and free from other distractions.
Sharing knowledge with your peers
Studying together can be very beneficial to you. Not only you have an active social life, but you're also approaching your studies from another angle. Discussing engineering topics with your peers can also raise more interest to find other activities that could build your engineering mindset. Of course, this should not become a priority over your own study time, but you should combine it with team study as both provide enormous value to your student performance. More importantly, when studying together, you and your peers can help each other understand topics that were not very clear during classes.
Try to foster an environment that promotes learning and growth among students with different skillsets.Another way to share your knowledge is by working at the tutoring center. You may get paid, and it will look good on your resume.
Develop More Skills And Aptitude
As an engineer, it's not enough for you to be technically proficient; you need to have business savvy. If you're going to be a leader, you need to understand what a P&L is (also known as an income statement), read organization charts, know how to negotiate contracts, and be familiar with the myriad other functions that every top engineer needs to know. Otherwise, you won't understand what to do when an accountant, lawyer, or middle manager gets in the way. A business course or two can take you a long way, and these classes are often easier to pass than your calculus course!
Today, most technical communication between team members and leadership happens over email, which is a form of writing. Learn to present an argument simply and without agenda, and always read your emails through once or twice before sending.. A design class can teach you how to represent information visually and how to talk about an idea from a big picture perspective. A writing class can hone your skills for communicating your ideas to others. A business class can prepare you for organizational tasks and leadership roles later in your career.
Build your network.
Do not wait until you need a job to start building professional relationships. In addition to getting to know your professors and peers, attend extracurricular lectures, workshops, and networking events, and get to know as many people working or studying in your field as possible. Take a genuine interest in the work of others, ask lots of questions, and don't be afraid to seek guidance or advice from those of advanced experience. They were once neophyte engineers too!
Socializing can be a great way to get your work recognized and put yourself on the radar for future employers, too.Even if you're not on the look-out for work for a while, it's always a good idea to get your name out there. You never know who might vouch for you later when you're looking to land your first big job.
Always find time to relax
While studying is crucial for your engineering success, you shouldn't be focused on your studies all the time. Having time for yourself and your friends will help you recharge your batteries. After all, when you're relaxed and well rested, you will feel more motivated and concentrated on learning. Think about things that make you feel good but are not connected to your engineering classes or other related activities. It can be anything from finding a dream house and a pool where you'll be spending your student years to going out for drinks or jogging. Anything that makes you happy and satisfied with both your student and personal life, you should go for it.
There will be times in engineering school where you have 2-3 difficult exams in one week. Prepare yourself ahead of time and don't panic, because stress lessens the effectiveness of your study time. As an engineering student, you're going to be put in stressful situations. Take study breaks to help you relax and give your mind a break so you can return to studying with more focus. Just remember that one exam or quiz isn't going to define you as an engineer.