"Where the internet is about availability of information, blogging is about making information creation available to anyone."

~GEORGE SIEMENS
Blogging has been lately trending now. We often hear people addressing themselves as bloggers. But are you quizzed about Who they are? What work do they do? Do they earn? Here comes this article to your rescue answering all your questions popping in your mind.
Bloggers is someone who writes regularly in -order to express oneself and share his/her part of knowledge on a particular topic. The primary task of a blogger is to produce content in the form of articles. One of the most common ways bloggers make money is through placing ads on their sites. Affiliate marketing is also another great tool for monetizing blogs. If not advertise other people's products on your site one can consider selling digital products. It is also possible to sell physical products on your blog and make money. Another option to make money is to sell memberships in your blogging site.
If you think blogging and content writing interests you, then here are few things to know before you start blogging–
Choose a niche
Your blog's niche is a particular topic on what you will be sharing your thoughts. Choose a topic of your interest about which you have thorough knowledge. Also, make sure your niche has enough interest around it and that people search for topics related to your niche.
Choose a blogging platform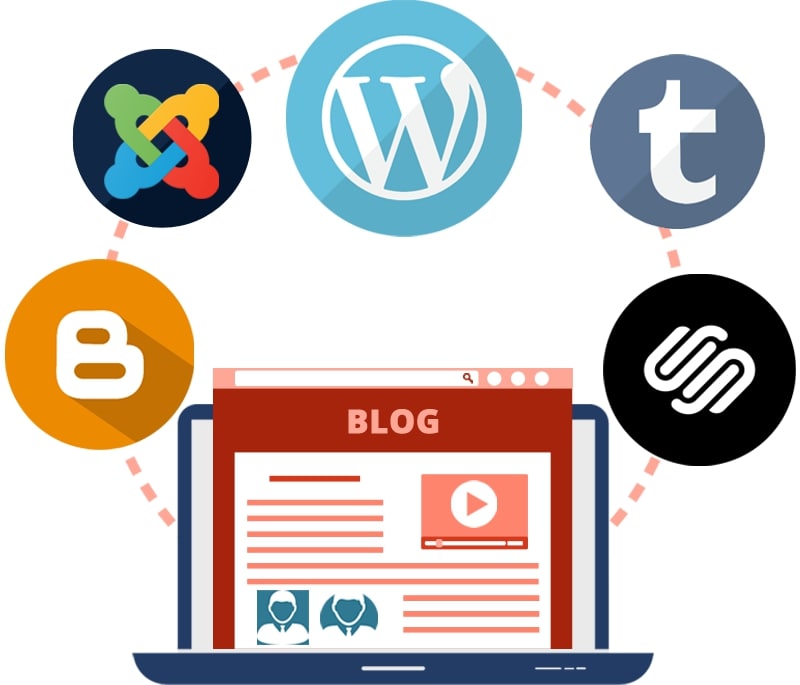 To start with you need to choose a blogging platform that may help you provide a variety of content and help reach the target audience. For beginners it is advisable to use WORDPRESS, it doesn't matter if you have a commercial website or a personal blog the fact that WordPress doesn't charge a penny gives us a reason to use it. They don't charge you extra if you start getting more traffic than you anticipated. More to it, WordPress is search engine friendly, secure and safe, customizable, simple to use, and much more.
If you want to start working as a content writer, here is your solution–
Find web hosting and domain name
Choosing the right domain name and web hosting is extremely important. Web hosting acts as a foundation for your blog. A wrong web hosting may ruin your hopes of running a successful blog. The host makes sure your site is available 24/7 to potential readers and it's where your contents and files are stored online. A perfect domain name is as important because your blog will be known by that name. It's your blog's unique address on the Internet. Using a short, easy, and simple domain name would go best. Use keywords and brand names in your domain name.
Designing and maintaining a Blog
The idea of good design is to make good content even better, easier to read and to guide your audience to the focal points you want to highlight. A good blog design shows readers what they should read first and grabs attention immediately. These days, you don't have to be a professional web designer to make your blog look beautiful. Platforms like WordPress.org come with many pre-designed free blog themes. They offer templates that you can choose based on your preferred layout and color scheme.
Use SEO for visibility
If you are serious about growing your blog and making it successful, then you need to pay attention to on-page SEO from the beginning. SEO is an umbrella term including keyword research, links, and a whole lot of other actions needed for best performance. SEO is important for greater search-ability and visibility. The intention of that is offering users the information they are looking for in fewer clicks, quickly and easily. High-quality SEO always helps discover new opportunities to light. Being highly visible as a trusted resource by Google and other search engines is always going to work in your favor.
Go for quality over quantity
Quality always beats quantity when it comes to blog posts. Pushing out daily or even weekly posts simply isn't necessary. If you do things right, once a month is plenty. That gives you the whole month to spend on promotion. It's advisable to release content that is good enough for the readers to read than rushing a whole bunch of blogs and articles. Remember, it is the quality of work that will please your readers and not the quantity.
Create catchy images
Rightly said," A picture is worth a thousand words". Having an image makes your content look visually appealing. Your image should be relevant to the context of the article and should be somehow related. Creating high-quality images is easy, also affordable, and fast and it's a must-have in today's highly competitive world. Images make it easier for people to read your content, keep them on your page longer, and help readers digest the information you give them. Images also help you gather more people to your blog by image search engines. When you use an image within your article, it helps to make the post look longer Though it doesn't increase the word count of the article, it helps in making it look more detailed.
Insert related Videos and GIFs
One of the easiest ways to increase time on page is by adding video content. GIFs and Videos are excellent visual communication tool. But what makes them unique is their ability to speak the language of the internet. GIFs are hugely popular online, so when you add one to your blog you'll likely be adding content that your viewers can already relate to. It's a simple method to make your content resonate. These are the most engaging form of content on the internet. Users are actively looking for video content. Using videos on your blog allows you to keep users on your site and help them discover more content.
Re-share your old posts to boost traffic
Your blog posts are displayed in an order where newer posts appear first. It means your older posts are buried down and are not easily discoverable. The only way to fix this is by sharing your older articles on social media. As your blog grows, you're going to gain new social media followers. So even if you shared a post when you first published it, those new followers will never have a chance to see that piece of content simply because they didn't follow you when you posted it.
Update content regularly
Not everything you publish remains evergreen indefinitely. Regardless of your niche, there are always new developments, new ideas, new things to write about, and also new things that relate to your older blogs. For that reason, doing regular content audits is a great idea. The goal of updating content is simple to check which of your posts are still relevant, which need updating, which can be removed entirely, which can be consolidated.
Use Quora or sites that help you find out what people wants to know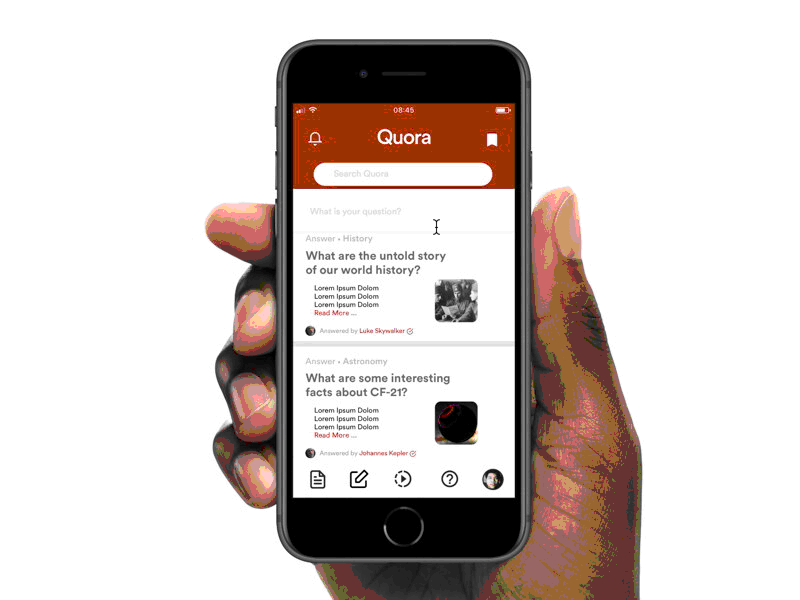 Quora is one of the few places on the web where you can find out what people truly want to learn about. All it takes is going through these sites and following a handful of topics that relate to your blog niche and paying attention to the questions that people ask.
Comment on other blogs
Blogs are an inherently social platform, allowing people to comment and engage with content. To grow your brand, you need to utilize this feature by participating on other blogs in your niche. You must take part in relevant blogs and Facebook groups to grow your name. This grass-roots effort is essential for your blog's growth. It helps you get the word out about your blog, get noticed, and make new connections on the way.
Share it on Social Media
Sharing your content on social media will make your blog reach more number of people. Reaching new people may bring you a good amount of followers, and those followers may help you to reach more number of people, and the cycle will continue. So sharing your content is one of the best and an easy way to engage more people.
RELATED: Top 10 Blogs for Working Professional