If you want to know about the top 5 courses for commerce students after class 12th, you are in the right place. Commerce, industry and trade are the main pillars by which our economic system is maintained. Commerce graduates can contribute to the economic development of our country. To meet the growing needs of industry and economy, commerce education is important. It also encourages global trade and creates employment. There are a plethora of commerce courses available for students after their completion of 12th standard. In this article, we will look at 5 of the best study opportunities available in India for commerce enthusiasts.
Chartered Accountancy (CA)
Chartered Accountancy is one of the best courses commerce students can opt for. Students who have done their 12th grade in any other streams like science and humanities can also choose Chartered Accountancy. Those who have completed their 12 and are waiting for their results can also apply for the course without having to waste time. This is one of the courses for commerce students.
CPT (Common Proficiency Test) is the first test for which you have to apply. CPT consists of multiple-choice questions from fundamentals of accounting, general economics, quantitative aptitude and mercantile laws. Each section weighs 60 marks, 50 marks, 50 marks and 40 marks respectively. Those who have gained the minimum cut off marks -50% will get admission to the course. The foundation registration fees for CA is INR 9000.
The CA course is conducted by the institute of chartered accountants of India. CPT Training course is provided by various institutions in India. After qualifying CPT, you can move to the next stages to complete CA- IPCC (Integrated Professional Competence Course) and Final.
Website: www.icai.org
Company Secretary (CS)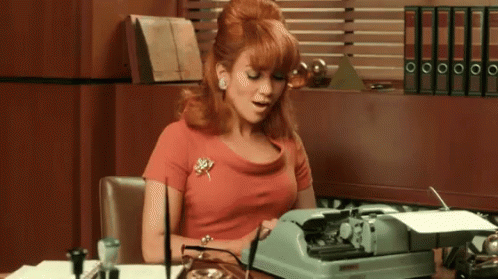 After the completion of your 12th grade, you can join for a foundation course in company secretary. There is no requirement of entrance examination for this course. The course duration is 8 months. The executive program is for 9 months and the professional programme is for 10 months. The fee for foundation programme, executive programme and professional programme are INR 3600, INR 7000 and INR 12000 respectively. The exam for foundation programme is conducted usually during the month of June and December. Students can apply for the examination with a fee of INR250. This is one of the courses for commerce students.
The subjects which come under the foundation course are Business Environment and Entrepreneurship, Business Management, Ethics and Communication, Business Economics and Fundamentals of Accounting.
The executive course consists of 7 qualifying papers and the final professional programme consists of 9 qualifying papers from 3 groups.
Website: www.icsi.edu
Cost Management Accounting (CMA)
Cost Management Accounting (CMA) is the course which will teach you how to manage finance competently. This involves the core accounting work in a company.
The entrance examination for CMA is conducted twice a year. The subjects you have to study for the entrance examination includes Economics and Management, Accounting, Law and Ethics, Business Mathematics and Statistics. The pass percentage of CMA lies between 5% and 25% which means it is meant for those brains which can really work hard.
CMA consists of three levels- CMA Foundation, CMA Intermediate and CMA Final. The exams are conducted by the Institute of Cost Accountants of India twice a year- in the months of June and December. If you have completed your graduate degree, then you can directly attempt CMA Intermediate. CMA Intermediate and CMA Finals consist of 8 papers each. This is one of the courses for commerce students.
Website: www.icmai.in
Chartered Institute of Management Accountants (CIMA)
Chartered Institute of Management Accountants (CIMA) is the course for you if you are looking for global career opportunities. It is the world's largest institute for professional management accounting with its headquarters in London. Its branch offices are available in various countries including India. Exams will be in online mode only. The course duration is two years for four levels. The fee is one lakh for each level. The institutes in India which offer the course includes GD Goenka University, Hi-Educare Academy, Saraf Academy and Kaivalya School of Learning. 12 exams are conducted under the CIMA course. The course can be completed in nearly 2.5 years. This is one of the courses for commerce students.
Website: www.cimaglobal.com
Association of Chartered Certified Accountants (ACCA)
Association of Chartered Certified Accountants (ACCA) also provides foreign career opportunities. This course is also called as 'International CA'. The headquarters of ACCA is in London. The ACCA is a branch which extends over 180 countries. There is no entrance examination for the course. Anyone interested in Accounting can register and prepare for the course. You can appear for the examination in online mode. The candidates should have minimum 65% marks in either Mathematics or Biology in 12th and 50% in the other subjects. The course duration ranges from 1 – 7 years. The top entrance exams are CUET, SET and SUAT. The fee ranges from INR 28000 to INR 260000. For ACCA, you can choose the top colleges I India like Christ University, Symbiosis College of Arts and Commerce and Global Centre for Entrepreneurship and Commerce. After completion of the course, you can work as Accountants, Auditors, Business analysts etc. This is one of the courses for commerce students.
Website: www.accaglobal.com
Also read:
Top 8 online courses to take in Coursera