Australia garners a plethora of good experiences and room for perfection and growth. If you've done your graduation from Australia, you must be aware of the fact that it can impact your life very profitably. However, on a student's visa you cannot possibly stay in Australia after the completion of your course. The government of Australia only permits you on the period of your course duration, therefore, if you have plans to stay in Australia then you must renew your visa. After clearing that process, you would have various diverse options to make for yourself.
Let's take a look on the things you can do after the completion of your graduation in Australia:
Here's a few categories of Visas you could choose from-
There are many categories of Visas options which would be available for you in Australia. It is necessary to know what exactly you are looking for, and also analyze which particular Visa would be the best choice for you. Also, remember to keep checking your Australian government's Department of Immigration and Border Protection (DIBP) website to obtain more comprehensive information for the same.
We have curated a few lists of options you would have while choosing your own Visa. These chosen options are very popular options students go for.
485 Skilled Graduate –
This Visa allows you to stay in Australia for 18 months and gain work experience. You can opt for this Visa only if you have completed two years of study in Australia. This Visa is one of the most common options international students go for.
402 Training and Research Visa-
These Visas are sponsored by employers; therefore, if you want to go for this Visa, it is advised that you start looking for a company that is in search for a specific skill set and are ready to sponsor your Visa. This shall also allow you to improve your potential and skills for up to 2 years. This Visa has a lot of benefits, but the paperwork for the same can be really intimidating.
487 Regional Sponsored Visa-
This Visa would give you the opportunity to have a permanent residency in Australia, and it would also allow you to work in Australia for 3 years in a specialized regional area.
Working Holiday Visa-
This particular Visa is more popular among those who wants to travel, the post-degree crowd do not generally go for this Visa. However, you might not want to totally discard it as your option if you are planning to work after graduation in Australia. This Visa do not restrict your movement and it do not put limitations on entries and exist; therefore, feel free to travel as much as you want if you have this Visa.
Hunt for work in Australia-
Your Australian qualification will offer you ample of opportunities and will also make you an attractive employee. We highly suggest you to join an Alumni group from your institution, this will help you stay in contact with you classmates and also ensure that you get various benefits. Alumni associations and networks will help you and guide you through your different endeavors.
Studying in Australia would give you various knowledge and it is advisable to use your knowledge to gain some work experience. Education will open avenues for you to connect with different employers who are ready to hire you, and working with them would enhance your skills. Australia has a high demand for employees ready to work in hospitality, health and tech industries. Similarly, it also has a blooming tertiary sector, therefore, you would want to try your hands on these avenues. Working for these sectors will enhance your management skills, and offer you promising growth.
Consider to find a job overseas-
Studying from Australia gives you a flourishing kick-start to your career, it is considered extremely desirable to get your degree from Australia. Therefore, your education will increase your market value and your location will give you the exposure to consider looking for jobs overseas. Australian universities have global networks which will help you to find jobs and make plenty of connections.
Complete further studies-
Many students choose to stay in Australia to complete their further studies, it allows them to be more qualified. Continuing your studies will help you make the most of your time in Australia as it will also extend your duration of stay. It will also permit you to be more educationally qualified and increase your market value. You should also ensure that you have enough money to continue your education in Australia, therefore, you must start looking for financial aid which will help you secure your educational qualifications.
You can get a basic idea of your expenses by going through applications of the universities, and by also adding addition expenses like- living, tuitions and food. Budgeting is an essential process; furthermore, it is important to have a plan. Consider getting yourself a Financial aid, start going through different schemes and choose the one that is best suited for you. You may also want to apply for different Scholarships which would cover half of your educational expense.
Prepare to return home-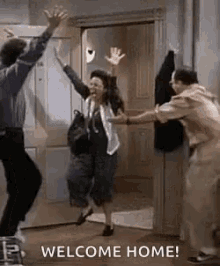 Many of you might be eager and enthusiastic to return home after being educationally qualified. Like we mentioned before, getting a degree from Australia will expose you to many attractive offers all over the world. Therefore, if you're planning to go home after your graduation, then you must try to be as organized as possible. Being organized will make this strenuous process simpler. You might want to look into a few things before moving out, start working on how you would ship your belongings and necessary items. Also, get all your exams results and secure it safely- you wouldn't want to leave your important documents behind. Don't forget to join alumni organizations and contact your international support staff to help you with this process.