Computer Science is an academic program at certain universities that integrates the fields of computer engineering and computer science, which provides knowledge of computing systems in both hardware and software design. The software programs are modeled on German technical universities that comprise CS, CE, and IT which are treated as the theoretical, technical, and practical part of one of the fields called informatics.
This course includes computer architecture, processor design, operating system, parallel processing, embedded systems, analog and digital electronics, cloud, web and mobile computing, software engineering, virtualization, digital signal processing, and games programming. CSE programs also have core subjects of theoretical computer science such as the theory of computation, design, and analysis of algorithms, data structures, machine learning, programming language theory, and paradigms.
National University of Singapore
National University of Singapore was founded in 1905 as the Straits Settlements and the Federated Malay States Government Medical School in Singapore.
It is ranked within the top 100 universities in the world and the top 3 universities in Asia.
The computer science course takes 4 years of duration and the candidate should have cleared 12th class from a recognized board which includes English as a compulsory subject. Also, students should have passed the level with Physics, Chemistry, and Mathematics as their mandatory subjects.
Also, the student has to give the SAT exam where it is required that if the student is from the state board or other boards, the minimum marks required is 600 for reading and writing and 650 for mathematics.
The fees for each year are around 25 lakhs INR.
Nanyang Technological University
Nanyang Technological University is the second oldest public autonomous research university in Singapore. This university comprised of eight colleges and schools, including the College of Engineering, College of Science, Le Kong Chain School of Medicine, and College of Humanities, Arts and Social Sciences.
The university is situated in the southwest area of Singapore and has two campuses. The main campus of the university is located in Yunnan Garden. It covers a wide area of over 200 hectares.
The university also comprises of Medical District houses with the Chinese Heritage Center, which is the national monument.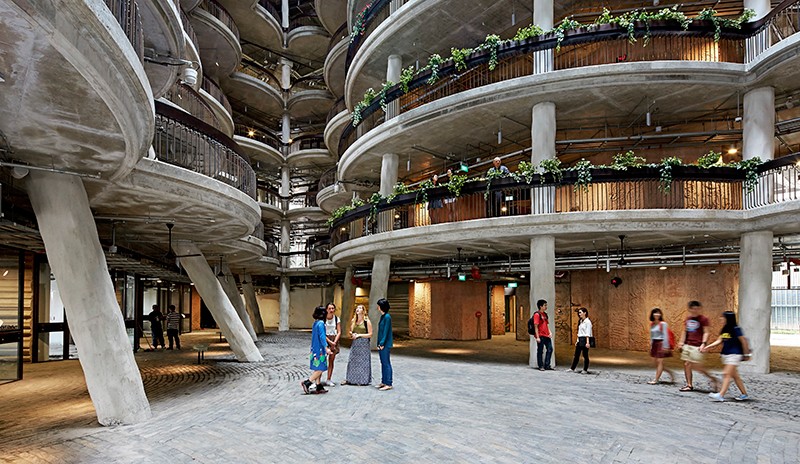 The student should have at least 90% in class 12th in all the subjects including English but excluding other languages and certain subjects like Home Science, Art, and Fashion Design. The candidate should have passed the minimum subject by passing Mathematics and Physics/Chemistry/Biology/Computer Science at 10+2 school level.
The candidate also needs to appear for TOEFL and have a minimum of 90 marks, IELTS with 6 or PTE with 55.
The fee structure is around 20 lakhs per year.
Singapore Management University
Singapore Management University was established in 2000 and is located in the Downtown area of Singapore. It has a city campus with a total enrolment of about 10,000 undergraduate and postgraduate students in business administration, business analytics, financial services, accountancy. Information systems management, law, and social sciences. The university has over 30 research institutes and centers of excellence and customized corporate training and lifelong learning for individuals. SMU is accredited by AACSB International EQUIS and AMBA.
Course Description-
The program has a distinctive learning model and environment for preparing students to integrate both IT and business. The students get training related to design-based thinking and problem solving, creating, and leveraging IT business solutions to drive business innovation and transformation. The main focus of the program is on designing and applying software technologies to solve problems and develop solutions in business settings and organizations. The Bachelor of Science aims to produce graduates with a robust capability to conceptualize, design, create, and implement information systems present in the context of business and organizational settings.
The course will take 4 years of time duration.
The fees are around 25 lakhs per year.
Singapore Institute of Technology
Singapore Institute of Technology is the fifth autonomous university in Singapore which was established in 2009. It is also the first university in Singapore for applied learning. The university also offers industry-focused, applied degree programs. The university offers industry-focused programs. The university also has clusters of Engineering, Chemical Engineering and Food Technology, Infocomm Technology, Health, and social sciences.
The program uses game development as a tool for teaching advanced computer science concepts. The students in BS in Computer Science in Real-Time Interactive Simulation programs will learn new concepts.
The students are also taught how to create artificial intelligence algorithms to serve as cognitive processes for computer-controlled objects.
The course of computer science is of 4 years of duration. And the candidate also has marks in TOEFL with 80 marks, IELTS with 6.5.
The fees for a year are around 15 lakhs INR.
"Act as if what you do makes a difference. It does."
Also Read: