Aerospace engineering is the primary field of engineering concerned with the development of aircraft and spacecraft. It has two major branches: aeronautical engineering and astronautical engineering.
"All our dreams can come true if we dare to pursue them." – Walt Disney
"Aeronautical engineering" was the original term for the field. As flight technology advanced to include vehicles operating in outer space, the broader term "aerospace engineering" has come into common use.  Aerospace engineering, particularly the astronautics branch, is often correlated and referred to as "rocket science".
Private Sector Jobs after B.Tech in Aeronautical Engineering. Private sector firms operating in airline services and aircraft-manufacturing often recruit candidates with B.Tech in aeronautical engineering. The candidate can find career openings in various research and development firms operating in the private sector. Candidates can also seek job openings in transport and aviation companies. At the entry-level, the professionals are recruited in the role of junior engineers and gain job experience they can move to various related job profiles as mentioned below-
Aerospace Designer Checker
Aircraft Production Manager
Assistant Aircraft Engineers
Assistant Technical Officers
Consultants
Graduate Engineer Trainees
Mechanical Design Engineer
Systems Engineer
Thermal Design Engineer
After B.Tech in Aeronautical Engineering following are the government sectors job available which are exciting career opportunities exists for aeronautical engineering graduates. Airlines like Air India, Indian Airlines, etc require these professionals.
Some of the other government roles after the completion of B.Tech in aeronautical engineering are-
Aeronautical Development Establishment
Civil Aviation Department
Defense Research and Development Laboratories
Helicopter Corporation of India
National Aeronautical Lab (NAL)
Indian Space Research Organization (ISRO)
Hindustan Aeronautics Limited (HAL)
The top colleges for B.Tech in Aeronautical Engineering are-
Parul University, Vadodara-
It is a private university in Vadodara, Gujarat. It was established in 2009 as Parul Group of Institutes and was given university status in 2015.
The university also offers 160 different undergraduates, postgraduate and doctoral degree programs through 34 institutions across 21 wide-ranging faculties.
Other courses offered here-
B.Sc. in hotel management
B.Sc. in Animation and VFX
B.Tech
B.Sc. in Public Health
B.Design
B.Sc. in Applied Sciences and many more.
The candidate should have passed 10+2 examination with 50% marks in Physics, Chemistry, and mathematics and have also appeared JEE Mains and JEE Advance while securing 50% marks given in the concurrent year.
The fee is around 4 lakhs INR for the 4 years course.
OPJS University, Churu–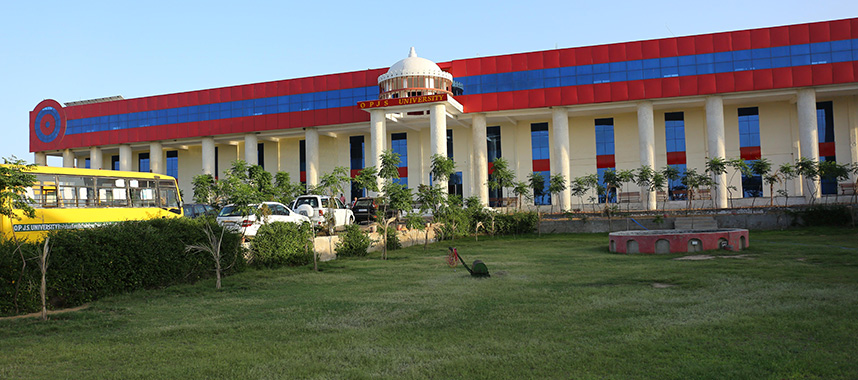 It is a private university located in Churu, Rajasthan. It is one of the valuable universities established in the year 2013. The university is approved by All India Council for Technical Education (AICTE), NCTE, BCI, and UGC. The agenda of OPJS University is to contribute to the nation and society at the highest international levels of excellence and to build a better career in the upcoming generation.
The university offers various courses at undergraduate and postgraduate level. The admission to the courses is made based on internationally acclaimed entrance exams namely- JEE/ CGPET/ GATE/ CAT/ MAT/ XAT/GMAT, etc. followed by group discussion and personal interview.
The eligibility criteria for the admission are that the student has to clear JEE Mains and 10+2 from a recognized university.
The fee structure for the complete course is around 3 lakhs INR.
NIMS University, Jaipur-
It was formerly known as the National Institute of Medical Sciences and is a self-financed university situated in Jaipur, Rajasthan. Also, It is recognized by UGC established under NIMS University Act 2008. It is a medical paramedical and technical university.
The department of aeronautical engineering was established in 2009 and was intended in the teaching of aerospace in a disciplinary approach. The students may acquire an interest in complexities in engineering and can correlate with the latest technical writings.
The eligibility criteria for B.Tech in Aeronautical Engineering are the candidate has to clear 10+2 classes from affiliated board.
The fee structure for the overall course is around 2.4 lakhs INR.
Amity University, Noida-
Amity has become a brand in India. It is Apple (Inc.) of the education system and is affiliated with UGC and was established in 1986. The University has attracted the most number of students than any other private institution in the last few years. It is a global education provider with campuses in India, Singapore, Dubai, New York, and London. With more than 80,000 students across different programs, Amity is known for its premium fee structure, world-class infrastructure, and most diversified course offerings and job opportunities.
The eligibility criteria for B.Tech. in Aeronautical Engineering are the candidate has to clear 10+2 classes from affiliated board. And the student has to give AMITY-JEE and clear the entrance exam for admission.
The fee structure for the overall course is around 12 lakhs INR.
"The secret of getting ahead is getting started from the beginning."
Also read: