Closet designers or wardrobes (consider a fancier, extravagant, enormous, walk-in perhaps, tall, organized version of it) have been, more or less, a western influence and common mostly among affluent families. Even otherwise, the custom closet industry has been a fairly isolated one, so much so that only a bunch of people are aware of it let alone consider it as a career prospect by many. However, Carrie Bradshaw's lavish and much enviable closet and Modern Family's Hi-tech AI closets have managed to leave an impact over masses.

Apart from custom celebrity closets, professional closet designers work towards devising exotic and fascinating and resourceful closets.
We have listed down few handy tips for professional as well as aspiring closet designers to refer from.
1. Make sure it is lit
Closets are already an enclosed place, especially walk-in closets. When you get ready for work early in the morning and try to find your outfit in a dark closet, at best you won't find anything you need or at worst you'll hit something and hurt yourself. So it's essential that you light up a closet very well. Invest in CFL (compact fluorescent light) or LED (light emitting diode) instead of incandescent lights that comes with a real danger of overheating, so it's rather better to keep them away from a closet which is stacked with clothes that are flammable.
2. Get precise measurements
Although, it could prove to be quite a hassle because you have to fit everything from clothing to accessories to boots and books to even blankets within a limited area, but you need to get all the measurements perfectly to avoid difficulties. Even if, one piece of furniture doesn't fit properly, it has the potential to create a domino effect and before you know it, none of your cabinets or drawers fit in you closet.
Hence, to get your closet correct and effective, start with scaling all the walls of your closet.
3. Add a rug or carpet
If you are building a spacious walk-in closet, then adorn the closet's floor with a classic floral or printed rugs or fancy carpets. Make sure that they are super comfortable for you to lie down on, for those days that are particularly gloomy and you don't feel like doing anything.
4. IKEA haul
IKEA has a great collection of PAX organisers and wardrobes, particularly for reach-in closets, that is affordable as well as look posh. If you are up to building a budget friendly and easy to setup closet then a not-so-quick haul at IKEA or any vintage store work just fine. IKEA offers a varying range of tall shelves that would enable you to use the closet's vertical space.
5. Categorize everything as closet designers
The ideal way to organise your closet is to group them in their categories that is- all the boots would go in one place, shirts in the other, jackets in one corner and so on. Even when it comes to hangers, totes or your scrunchies have a habit of keeping them in their bunch.
6. Add a cushioned stool
A cute matte coloured cushion for you closet is not only a pretty embellishment but also a useful addition. When you use the closet's vertical space, you also need to be able to reach them, otherwise, what's the point even. So a stool would aid you to actually access the upper parts of the closet. (Don't treat that part of the closet as an attic). Remember that it's not too heavy.
7. Add a wallpaper
Though, most people prefer a simple and spotless white or light shades of background for their closets, you could take it a notch up by adding a chic wallpaper in the closet. If you like to overhaul your closet frequently then use those wallpapers that leave minimum damage on your walls.
8. Let every option be visible
Organise your closet in such a way that every option is visible, so that when you plan to get ready, you will have a better idea of what to pick up according to the occasion. When it comes to your drawers and cabinets, arrange your accessories or add-ons like belts and ties in such a way that all of them are noticeable.
9. Add a wine cabinet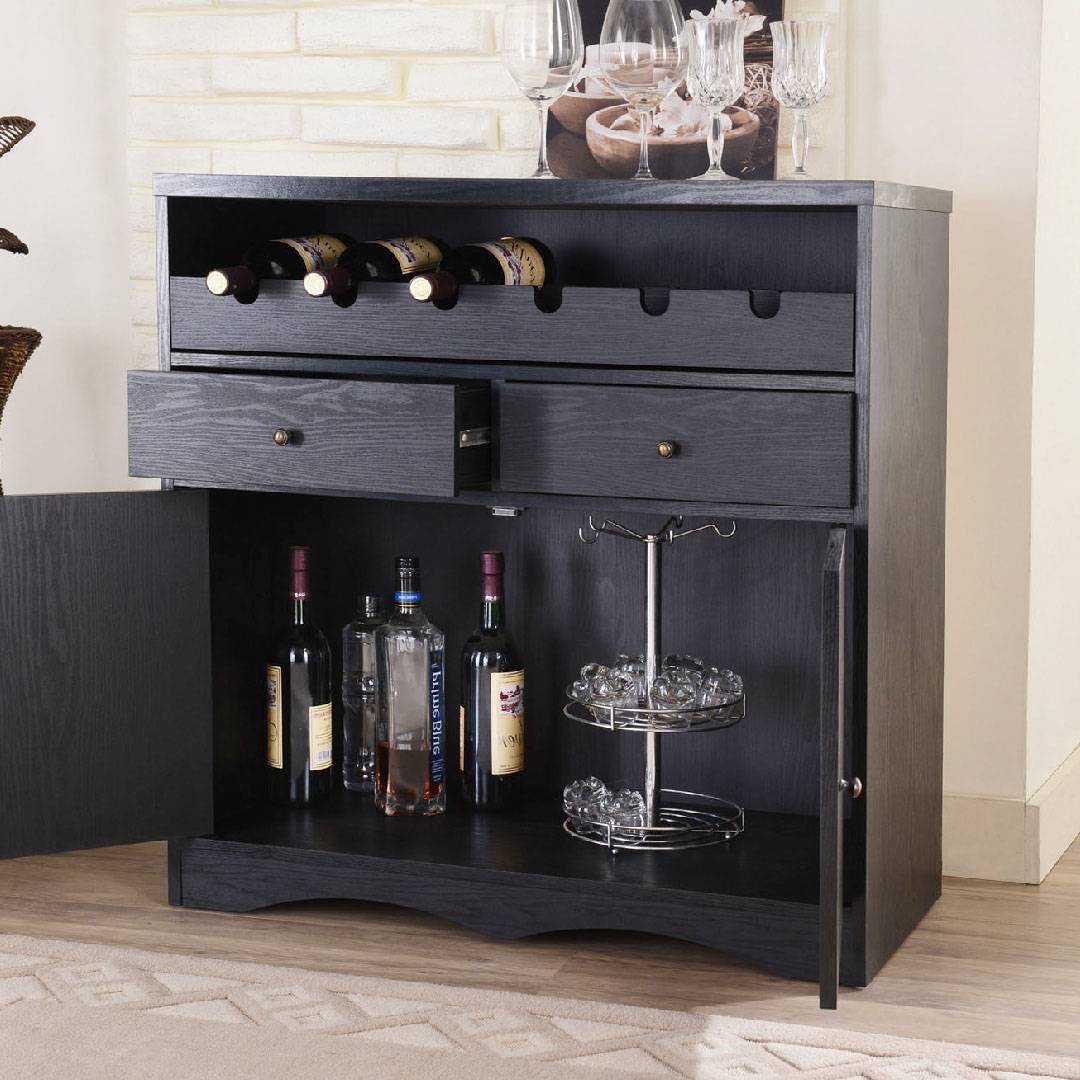 Some people prefer to have a wine cellar in their favourite corner of the house to store their vintage collection of wines. But if you don't have a sizeable collection but still like the idea of a cellar, then a private wine cabinet in your closet (away from your kids) might also do the job. Or well, to have a good cry sessions in your closet.
10. Let it be flexible
Let your closet be flexible enough to make space for another family member or a partner with whom you wouldn't mind sharing your closet space. If nothing, enable it for the sake of your maximalist self.
These are few tips for closet designers.