If you want to know how you can get rid of laziness, you are in the right place. This pandemic has made a lot of people capable of maintaining a productive lifestyle but a majority has got accustomed to laziness. We always think of getting rid of this but eventually end up being lazier. No matter how many routines do we make or plan up for doing a list of productive things, in the end we find ourselves lying on bed and taking several naps.
Sounds relatable right? Well, a lot of you people will find it relatable. And let me tell you one thing, I was also in your lazy gang until I found out a way to gear up my lifestyle.
So if you really want to get rid of your laziness then here are few ways that may help you.
So as we are here, let me tell you that you need to think practically if you really want to get rid of your laziness.
So what are those practical things that you need to remember?
You can't have a perfect life
If you have already tried to set up plans to get rid of your laziness but still couldn't, then this is the main reason. You always decide to lead a perfect life but you forget that no one is perfect in this entire universe. You accept failure when you see that things are not going according to your plans. But how can things work accordingly when you are trying to follow something that's unpractical?
So always make up your plans on the basis of your capabilities to fulfill them or else you will end up being more depressed when you won't be able to complete the list of things you decided to perform in order to get rid of your laziness.
Mediation
Meditation helps us gain positive vibes and also helps us to calm down our brain. If our brain works haphazardly then it's not possible for us to focus on even the easiest task. Though it's a bit longer process meditation is effective in all ways.
But what we often see is that we fail to meditate because our brain keeps on functioning and doesn't let us meditate in peace.
So I can give you a self-tested solution here – Try to listen to soothing vibrations or waves that will help you to meditate. First few days may be a bit troublesome but gradually you will be able to get the good results. This can help you get rid of laziness.
Find out your talents
We often tend to copy others and compare our lives with them in order to get rid of laziness. But what we forget is that not every human being is the same and all have their own hidden talents. So stop working on someone else's talent and start finding yours. Once you find your own talents, you can work on them and do something unique and productive.
Now if you say that you have no talent then it's probably because you didn't find your talent carefully.
Not only that, if you really think that you lack any talent then nowadays it's very easy to learn something on the internet. There's probably nothing on the earth that can't be learnt with the help of internet. Even there are a lot of free courses that you can focus on apart from your academics. This can help you get rid of laziness.
Exercise
Now I guess I don't really need to explain how effective exercise is to get rid of laziness. But in spite of knowing no one bothers about it because laying on the bed is easier than doing exercise.
But let if tell you one thing, doing exercise is mandatory to remove laziness from your life. So start with the simplest of exercises in the beginning so that you don't get tired of doing it from the first. Even in this case also internet acts as a saviour. This can help you get rid of laziness.
Change your sleep schedule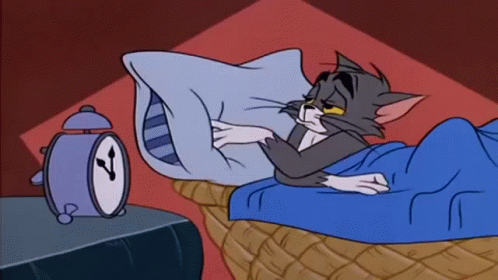 This quarantine has totally changed our sleeping schedule, which is also a core reason for our physical and mental health issues. Avoid staying awake late at night. No matter even if you don't feel sleepy, just keep your phone's away and your eyes shut. If you can practice it for at least one week then your health will tend to regain back it's strength and thereby you will get back your motivation. This can help you get rid of laziness.
Think about your future
I always believe in living the present but I also believe that our karma done in the past and present makes our future. So if you have taken your future for granted then you are going to become one of the biggest failures in life. One more thing, thinking about your future and getting depressed but not doing anything to save it won't help. So wake up and act accordingly. This can help you get rid of laziness.
These were the ways that I found helpful to recover myself from the worst state of being lazy. Hope it helps you too.
Also Read:
10 Tips for engineering students